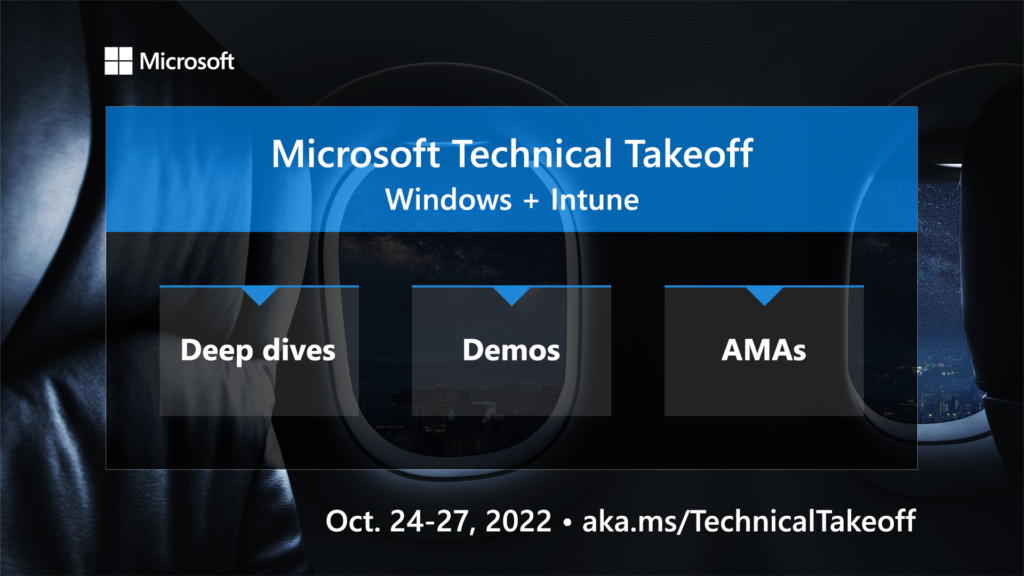 Join Microsoft for four days of demos, deep dives, and live Ask Microsoft Anything (AMA) sessions from October 24-27, 2022, led by Microsoft engineering and designed to get you up to speed on the latest features, capabilities, and scenarios for Windows11 and Microsoft Intune, including Windows 365 and much more. There will be experts from the engineering and product teams ready to answer your questions during each session.
How do you participate?
Go to https://aka.ms/TechnicalTakeoff and select the sessions you want to attend, and then click on RSVP to save your spot, receive event reminders, and have the ability to post your questions in advance and also during the event. (Note: You must be signed in to the Tech Community to RSVP and participate in the live Q&A, but sessions can be viewed without signing in). See the video below for a quick tutorial on how to sign up.
The tweet below has been liked, shared, and retweeted by IT pros with lots of excitement for this awesome event. Follow me on Twitter and help amplify this message. Thanks.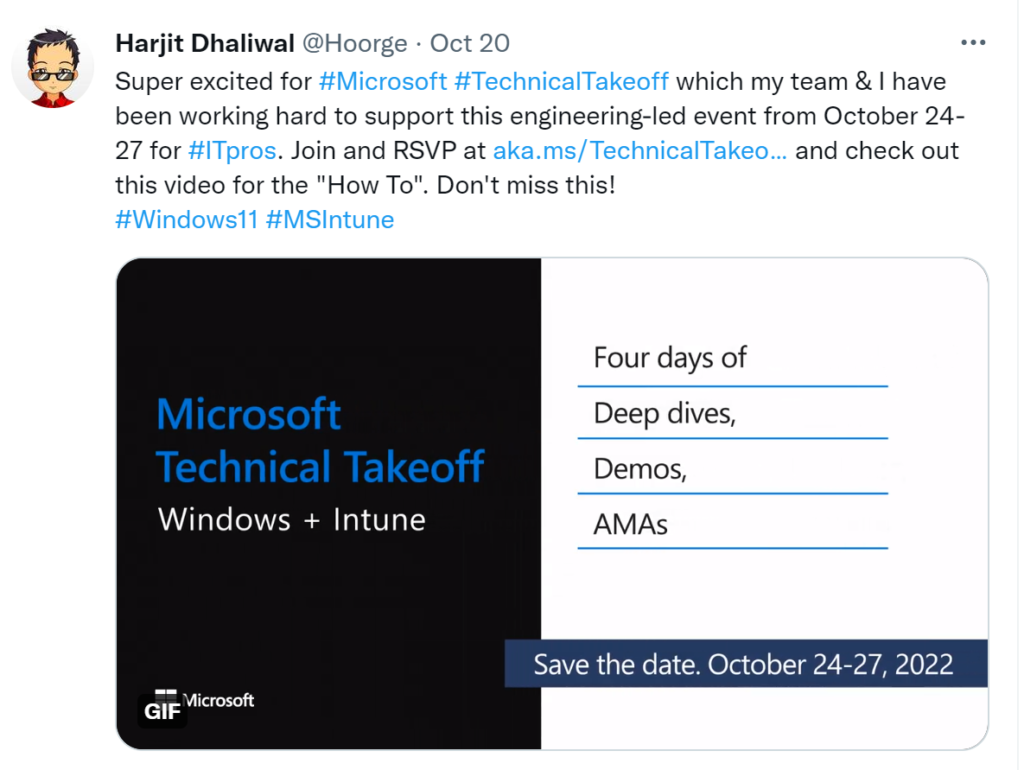 See below for a listing of the deep dive sessions, demos, AMAs, and the Office Hours.
All times below listed for Pacific Daylight Time (PDT)
Monday, October 24
Tuesday, October 25
Wednesday, October 26
Thursday, October 27
As of Sunday, October 23, 2022, we have added a Microsoft Edge AMA on Wednesday, October 26th at 12PM PT. Check it out: https://aka.ms/TTAMA/MicrosoftEdge.
I'm excited for this event which a handful of us at Microsoft helped organize, planned and produced this amazing technical event for IT pros. Looking forward to seeing you at Microsoft Technical event, for you learning, and engagements.