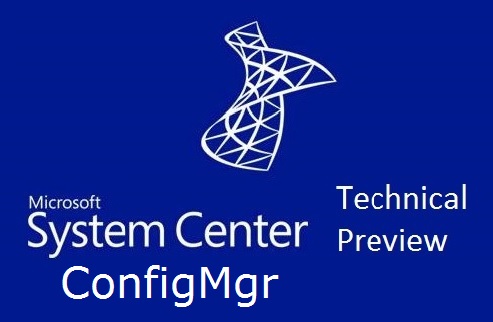 The Microsoft System Center Configuration Manager (ConfigMgr) team has been doing a great job with implementing new features and improving the product on a regular basis following the Software as a Service (SaaS) model and using feedback from the community on the Microsoft Connect site, as well as paying close attention to feature and enhancement requests on the ConfigMgr UserVoice forum.
The 45th President of the United States of America was inaugurated on Friday, January 20th and on this day the ConfigMgr team released SCCM Tech Preview build 1701 which is the first new release of 2017. This update has a number of new features (as listed in the Enterprise Mobility & Security blogpost) which include:
UEFI inventory data – Hardware inventory can now determine whether the device is UEFI-enabled.
Express files support for Windows 10 Cumulative Update – Configuration Manager can support Windows 10 Cumulative Update using Express files. This functionality is only supported in Windows 10 version 1607 with a Windows Update Agent update included with the updates released on January 10, 2017 (Patch Tuesday). For more information see https://docs.microsoft.com/sccm/core/get-started/capabilities-in-technical-preview-1612#express-installation-files-support-for-windows-10-updates.
Validate Device Health Attestation Data via Management Point – You can now configure management points to validate health attestation reporting data for cloud or on-premises health attestation service.
Updated Content Library Cleanup Tool – The command line tool (ContentLibraryCleanup.exe) used to remove content that is no longer associated with any package or application from a distribution point (orphaned content) has been updated with fixes for known issues.
Host software updates on cloud-based distribution points – Beginning with this preview version, you can use a cloud-based distribution point to host a software update package.
Support for Microsoft Azure Government cloud added to Operations Management Suite (OMS) Connector feature – You can now configure an OMS connector for the OMS workspace on Microsoft Azure Government cloud.
Additional boundary groups improvements – Clients now find software update points using Boundary Group associations.
You can update to the 1701 Tech Preview release via the ConfigMgr console under the Updates & Servicing node. You will need the baseline version of Tech Preview 1610 if you are installing it brand new.
Follow me (@Hoorge) on Twitter and join Tech Konnect on Facebook and Twitter (@TechKonnect) to stay current on technology related matters.