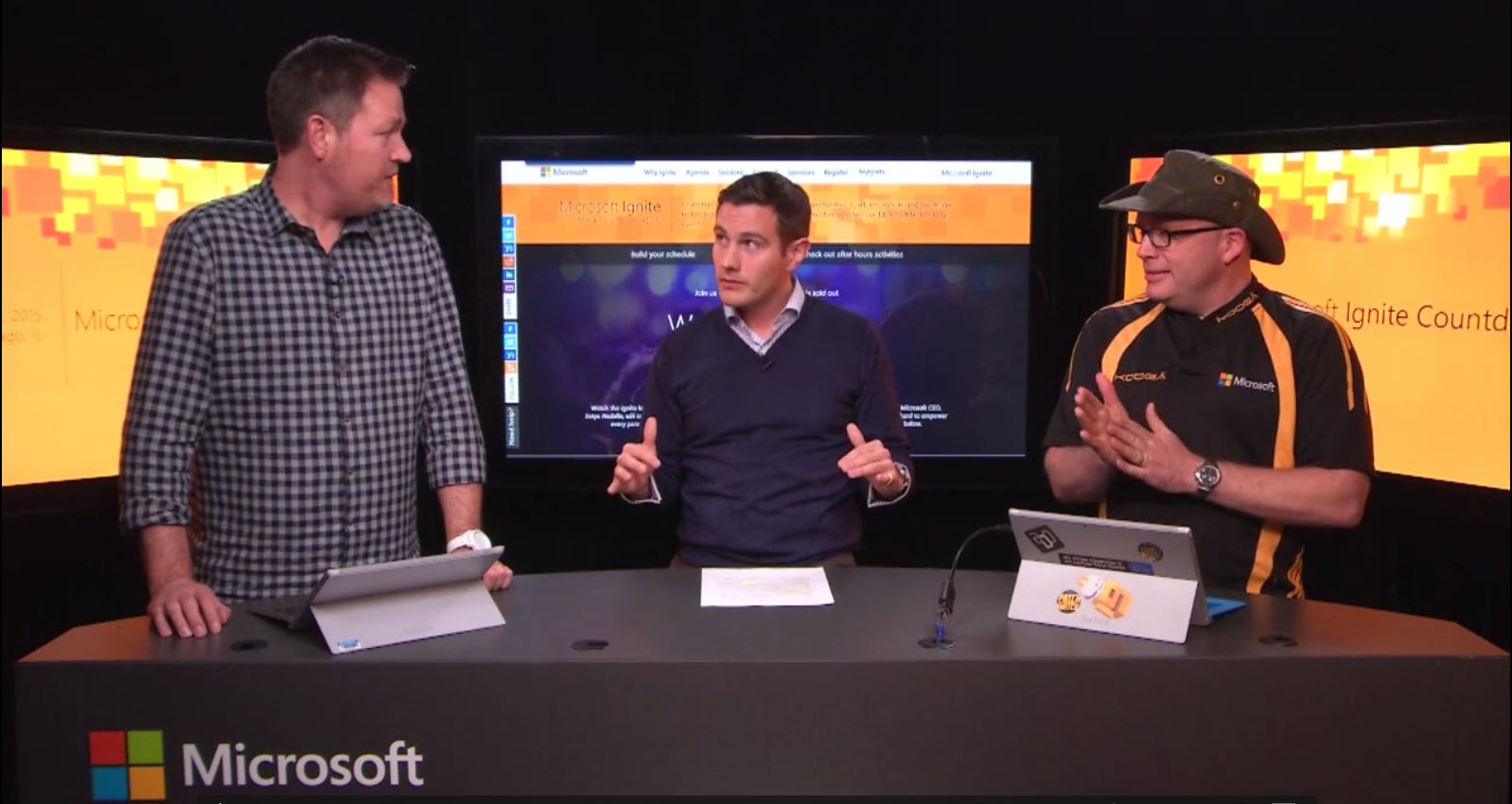 So, Lucky number 13 of the Microsoft Ignite Countdown Show, with Rick Claus (@RicksterCDN) and Joey Snow (@JoeySnow) covers everything you need to know about the Microsoft Ignite Attendee Celebration on Thursday, May 7, 2015 and the Live Broadcasts starting on Monday, May 4, 2015. Rick and Joey are joined by a special guest, Alex Bradley, who provides details on the celebration and broadcasts.
So, who is the entertainer, you ask. Well, it's Chicago's own, multi-platinum, Grammy nominated band, Fall Out Boy.
Let's break this down first with the Attendee Celebration.
When and Where: 
Thursday, May 7, 2015
6:30 PM–10:30 PM
Lakeside Center, McCormick Place
Right after your last session on Thursday, take a short walk and start celebrating.
Food and Beverage:
With Chicago being a foodie city, there's going to be a crazy selection of local cuisine to sample and enjoy. Microsoft Ignite is bringing 30 of the best local restaurants to serve complimentary samples. Check out the list of restaurants posted on Twitter.
Also, there'll be no shortage of beverages, including one of the Midwest's largest craft breweries, Goose Island, who will have a beer garden and will provide a variety of their latest craft beer. Beer reps, beer geeks, and even a few certified Cicerones.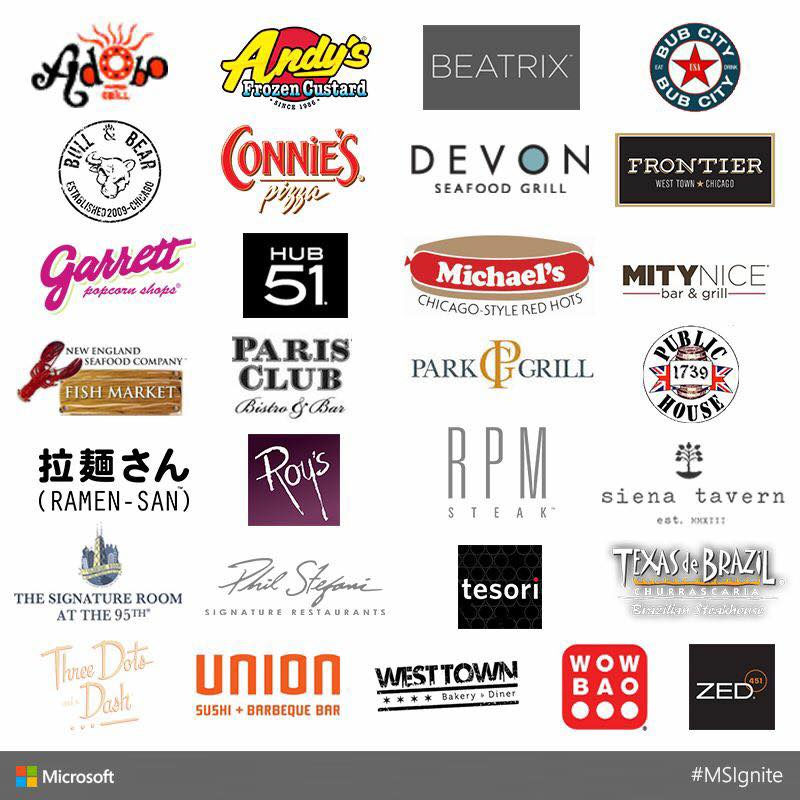 Entertainment:
Head outside to the East Fountain Terrace, for a gorgeous view of Lake Michigan, take in the laid back atmosphere, network with fellow attendees and friends, enjoy the food trucks, a beer truck, and a cool local band.
Hall D is where you'll find music, activities, and entertainment. Experience a sampling of Chicago's popular neighborhoods as you walk around discovering all the cool stuff to see and do. Concert begins at 9:00 PM at the Main Stage, which you'll be able to view throughout the hall.
No professional cameras or audio equipment are permitted during the concert.
Your conference name badge is your ticket into the concert event.
Logistics:
Bag check – If you need to leave your bags before heading to the Attendee Celebration, there will be a bag check service available in Hall B. You may want bring a pen and paper or use OneNote on your mobile device on Thursday instead of carrying your bag.
Shuttle service – Bus service will be available from 6:15PM-10:45PM between McCormick Place and the conference hotels.
Now, we close out with the Live Broadcast piece.
Broadcast:
On Monday, May 4, Alex and Joey will broadcast starting at 8:30 AM Central Time, before the keynote (which starts at 9:00 AM). Stay tuned immediately following the keynote for a recap and highlights of the morning keynote followed by live session room content and Channel 9 Live.
Channel 9 Live will broadcast deep technical interviews between the live streamed sessions and during break times. Make sure you catch Jeffrey Snover, Mark Russinovich, Paula Januszkiewicz and Brad Anderson on the Channel 9 stage during the week!
To see the live streams during the event, go to ignite.microsoft.com.
Last But Not Least:
Look out for one more Countdown Show next week. In this final episode, Rick and Joey will feature a mini-version of Ignite 101.
Share your tips and tricks, ask questions, and start networking on the Microsoft Ignite Forums and social 
networks. Join the Yammer network and discuss with speakers and other attendees to maximize 
your Ignite experience!
Check out this episode on Channel 9 or you can watch it directly below:
If you have any questions, concerns, or suggestions, feel free to ask on the Microsoft Ignite Forums, via Twitter, as well as in the Comments section under the video. The Microsoft Ignite team monitors all questions and will respond as they have the answers or information.
See ya soon at Microsoft Ignite, May 4-8, 2015 at McCormick Place in Chicago.
For conversations and interactions, join the following channels: