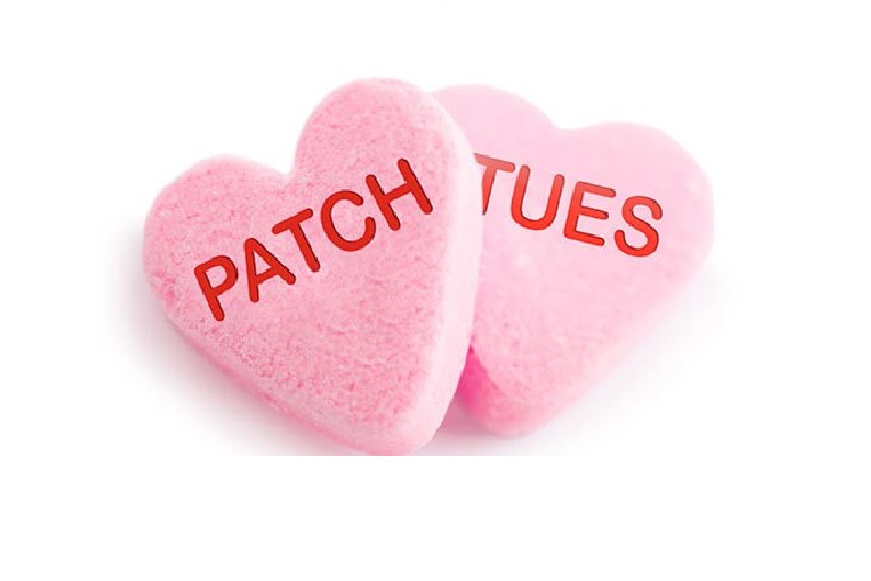 Microsoft has released fixes for 56 vulnerabilities, with 11 updates classified as Critical and 43 as Important. Here's an updated announcement (2021-02-09) from Microsoft: Deploy Windows SSUs and LCUs together with one cumulative update –
Beginning with the February 2021 LCU, we will now publish all future cumulative updates and SSUs for Windows 10, version 2004 and above together as one cumulative monthly update to the normal release category in WSUS.
LCU = Latest Cummulative Update
SSU – Servicing Stack Update
UPDATE – 2021-02-21
KB4301818 > KB5001078

UPDATE – 2021-02-17
KB4577586

Windows 10 Updates for February 2021:
Additional February 2021 Patching Resources:
Patched publicly disclosed vulnerabilities:
Intel microcode updates for Windows:
Microsoft has also released Intel microcode updates for Windows 10 20H2, 2004, 1909, and older versions to fix issues impacting current and previously released Windows 10 versions.
These microcode updates are offered to affected devices via Windows Update but they can also be manually downloaded directly from the Microsoft Catalog using these links:
On February 9, 2021, Microsoft released security updates affecting the following Microsoft products:
Notes:
Security vulnerability overview:
Below is a summary showing the number of vulnerabilities addressed in this release, broken down by product/component and by impact.
Resources for deploying updates to remote devices:
Part 1: Helping businesses rapidly set up to work securely from personal PCs and mobiles
Part 2: Helping IT send and provision business PCs at home to work securely during COVID-19
Part 3: Manage work devices at home during Covid-19 using Configuration Manager
Part 4: Managing remote machines with cloud management gateway (CMG)
Part 5: Managing Patch Tuesday with Configuration Manager in a remote work world

See also:
Mastering​ Configuration Manager Bandwidth limitations for VPN connected Clients
Vulnerability details for the current month:
Below are summaries for some of the security vulnerabilities in this release:
February 2021 Microsoft Office security updates
Microsoft Office security updates are delivered through the Microsoft Update platform and via the Download Center.
Patched Office security vulnerabilities – (Source: Bleeping Computer)
This month's Office security updates address bugs exposing Windows systems running vulnerable Click to Run and Microsoft Installer (.msi) based editions of Microsoft Office products to remote code execution (RCE), information disclosure, and spoofing attacks.
Microsoft rated the six RCE bugs patched in February 2021 as Important severity issues given that they could enable attackers to execute arbitrary code in the context of the currently logged-in user.
Following successful exploitation, attackers could install malicious programs, view, change, and delete data, as well as make their own admin accounts on exploited Windows devices.
Further information about each of them is available within the knowledge base articles linked below.
Microsoft Office 2016:
Microsoft Office 2013:
Microsoft Office 2010:
Microsoft SharePoint Server 2019:
Microsoft SharePoint Server 2016:
Microsoft SharePoint Server 2013:
Microsoft SharePoint Server 2010: