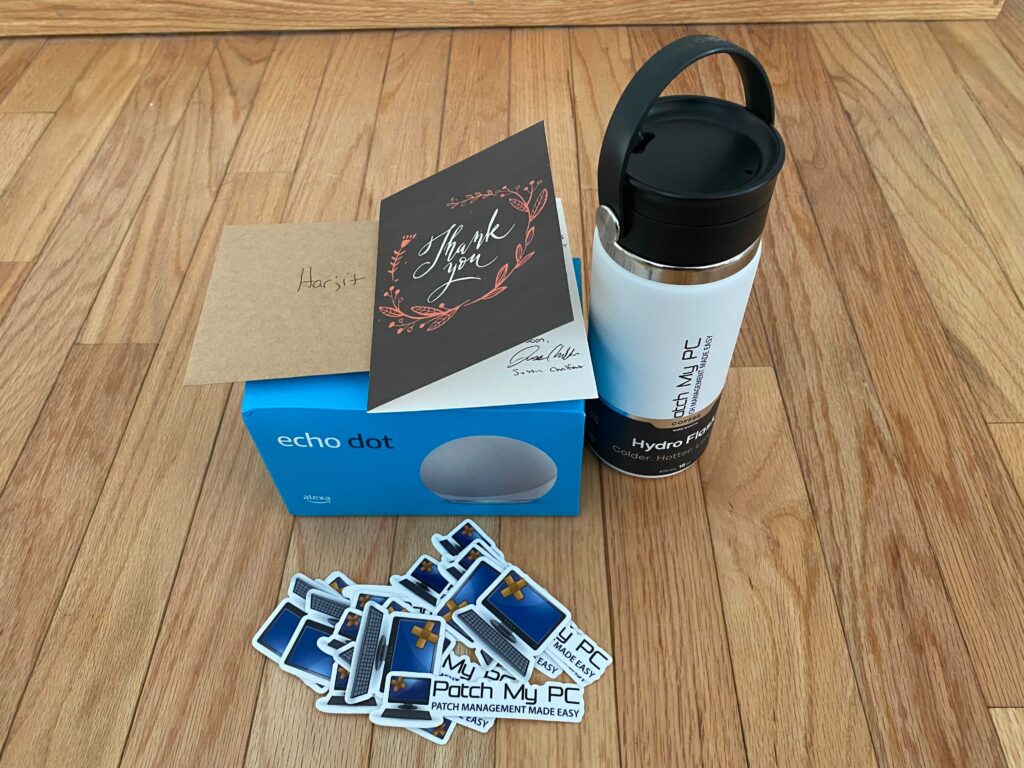 Patch My PC (PMPC) has become a household name in the Information Technology industry, particularly for those of us involved with managing 3rd party application patching with System Center Configuration Manager (ConfigMgr/SCCM) and Microsoft Intune. I'll share my reviews on PMPC in later blog posts but in so many words, it's an amazing product. In the meantime, if you have any questions, let me know.
This post is to share my excitement for the swag I received from PMPC in appreciation for my strong recommendations and advocacy, not only for the rock solid solution but for the high quality customer service, technical support, and seriousness of listening to their customers for feedback and product improvements. Check out the unboxing video of the thoughtful gifts I received which I will definitely use.
Thank you Justin Chalfant and Patch My PC. I love my gifts.