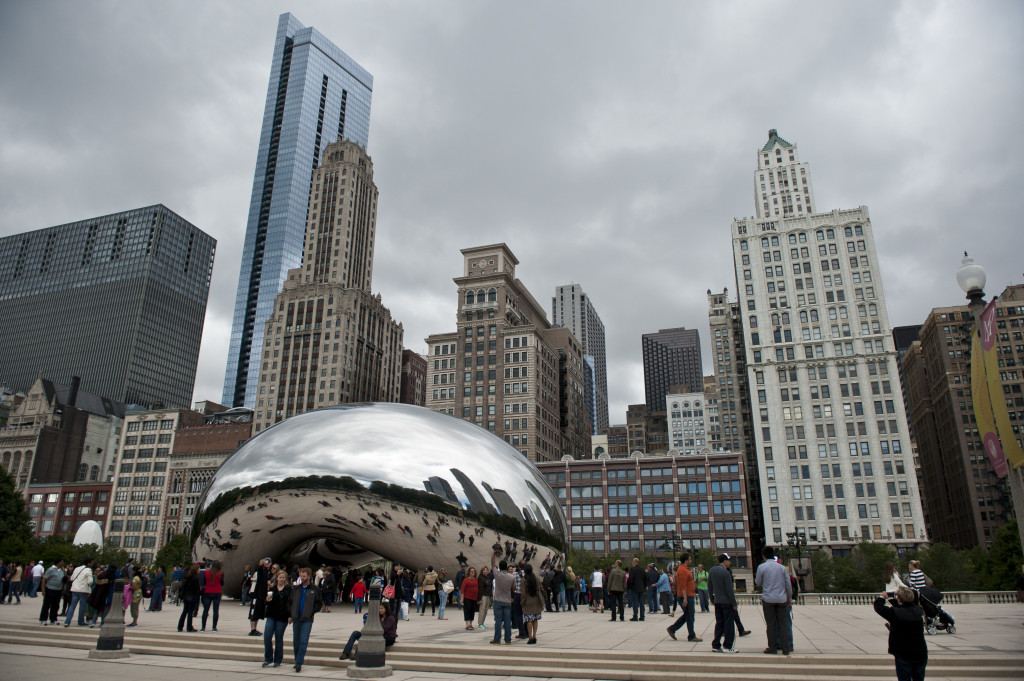 This week on Episode 4 of the Microsoft Ignite Countdown Show, Rick Claus (@RicksterCDN) and Joey Snow (@JoeySnow) answer some questions from the Ignite Forums and explain how you can ask questions and provide some input.  They also cover a few top Chicago attractions, which I'll you'll find in this blog post.
Top questions this week from the Microsoft Ignite Forums:
Question #1 refers to where to include the IgniteNA promo code to receive the 50% discounted rate when registering for Microsoft Certification exams.
Answer: Head over to www.microsoft.com/learning and register for your exam. For the exam location, choose "Microsoft Ignite North America 2015", and input the promo code in the payment section which is Step 3.
Question #2 refers to sessions on Friday, May 8.
Answer: Yup, without any doubt, there will be sessions, Hand-On-Labs (HOL), certification testing, and more on Friday.
Top attractions in Chicago:
Check out the virtual tour of the top attractions not to miss in this week's segment for places like the Museum of Science and Industry, United Center, The Second City, and Cloud Gate aka "The Bean".
Museum of Science and Industry:
Wow, if you're an aviation buff as I am, this is a great museum to check out  While you drool over the Spirit of America, you'll also get to explore various trains, cars, and other transportation.  Don't forget to try the flight simulators which lets you experience some aircrafts throughout history.
Open daily from 9:30AM – 4:00PM.
Twitter: @msichicago
The Second City:
The Second City ia an influential comedy club which hosted many great comedian such as John Belushi, Jim Belushi, Dan Aykroyd, Gilda Radner, John Candy, Tina Fey, Bill Murray, Martin Short, Ed Asner, Alan Alda, and Valerie Harper to name a few. Great place to check out some improve or even take a class.  Shows are held nightly, with matinees and late night shows on Fridays and Saturdays.
Twitter: @TheSecondCity
Cloud Gate aka "The Bean" at Millennium Park:
"The Bean" as known by locals and visitors is a hot spot in Chicago.  Almost everyone want to get a reflection shot or a selfie with this 100-ton stainless steel art piece.  Located in Millennium Park, it's definitely a must see when in Chicago.
Twitter: @millennium_park
United Center:
The United Center which opened in 1994 is the largest arena in the USA and is home to the Chicago Blackhawks and the Chicago Bulls.  Many concerts and sports events are held here throughout the year, and it's a must visit for the die-hard sports fan.
Twitter: @unitedcenter
Check out this episode on Channel 9 or you can watch it directly below:
Keep watching for more tips on making the most of your experience at Ignite, and more ways to enjoy Chicago! Register now for Microsoft Ignite, May 4-8, 2015, Chicago.
For conversations and interactions, join the following channels:
I highly recommend that you follow Choose Chicago, which is the official guide for Chicago offering a vast amount of information relating to this awesome city.  The friendly folks at Choose Chicago are quick to answer and offer valuable advice on your visit to Chicago.  Follow and check them out as well.
You can also follow me on Twitter (@Hoorge) and Instagram, and reach out to me if I can help answer some questions or be of further assistance.  Stay tuned for the next episodes of the Countdown Show which are scheduled to be released every Tuesday at 8:00AM PST / 11:00AM EST.