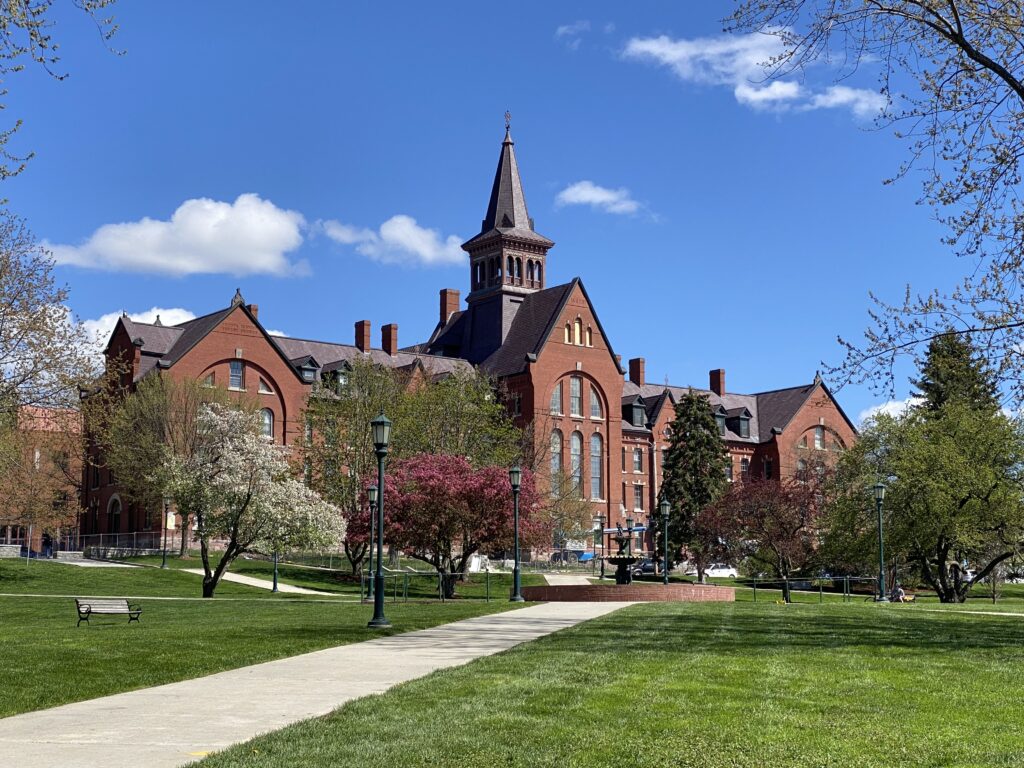 Today, Friday May 21, 2021 was my last working day as a Senior Systems Administrator at The University of Vermont in Burlington, Vermont. I hung my hat after almost 18 years of my dedication as an IT Professional at this institution of higher learning.
I have a lot to be Thankful, for the last 18 years here, including the experiences I have gained, the relationships I had built and cherish, the beautiful friendships, the wonderful opportunities for my professional development, the highly technical work I did, the ability to advocate and implement enterprise level technical solutions, the numerous kudos for the assistance I provided to other IT colleagues as well as the people who used the technologies, solving challenging problems, and much more. I have seen medical students become doctors and surgeons, students become engineers, teachers, lawmakers, and technologist to name a few. It's thrilling to know that somehow big or small, I had some part in their positive education experiences leading to their successful careers.
I won't deny that while I liked and enjoyed working at the university, there are several things that I wasn't fond of and I definitely will not miss. However, working this long at one given place, it becomes part of who you are, it's the identity that forms you, it's the livelihood that provided for your family and so on. Therefore, it is bitter sweet to leave what I have known and accustomed to, the people who I worked with and also those who I supported, the higher education culture, and the beautiful campus which is the icon of the city of Burlington, Vermont. However, I have an amazing and wonderful opportunity to work at an amazing huge firm where I will be able to take my career to the next phase, be empowered to do amazing things, advocate for the top of the line technical solutions, have lots of growth and learning opportunities, and much much more. I'm super excited.
Where is Harjit headed to next? What's he going to do? Well, I will officially announce the news of my next adventure in the next 2 weeks, so please be patient. 🙂 If you are one of a few people who has been privy to this knowledge, I kindly request for your trust and confidentiality, and allow me do the honors when I feel it's the right time to do so. Thank you!
Stay tuned and more to come soon! Cheers!
Harjit has left the building………