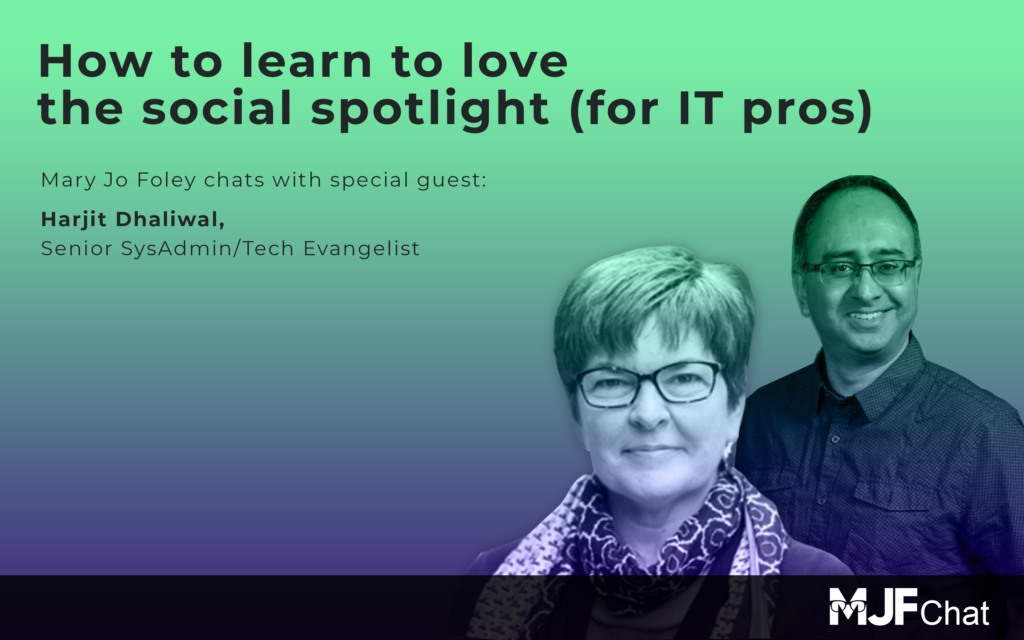 I was so thrilled when Mary-Jo Foley contacted me sometime around June 2019 and invite me to join her as a guest on her MJFChat podcast series on Petri.com. I have known Mary-Jo aka MJ for a few years and have had the pleasure of doing some community focused work with her and her counterpart, Paul Thurrot during Microsoft Ignite 2017 and 2018 in Orlando. I definitely could not say no, and jumped on the opportunity to do a fun and informative podcast with her.
Mary-Jo is a well respected technology journalist and known to everyone in the tech industry. Here's her short bio:

Mary Jo Foley has covered the tech industry for 30 years for a variety of publications, including ZDNet, Redmond Magazine and more. She is the author of Microsoft 2.0: How Microsoft plans to stay relevant in the post-Gates era (John Wiley & Sons, 2008). She also is the co-host of the "Windows Weekly" podcast on the TWiT network.
Check out the podcast which is focused on community engagements, personal branding, making connections, and much more. The transcript of the interview is available here.