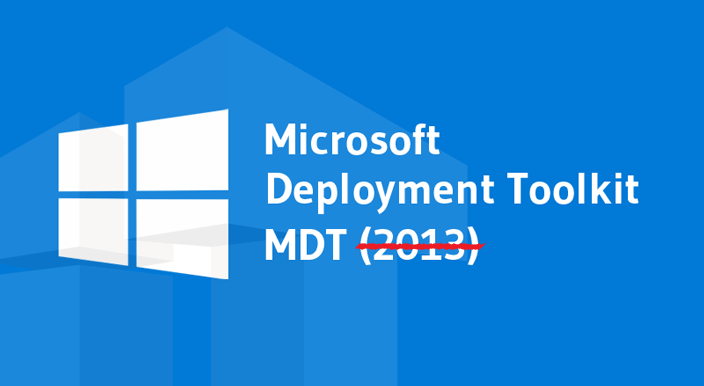 The Microsoft Deployment Toolkit (MDT) has been released and the most current build (8443) can be downloaded from the Microsoft Download Center. This update requires the Windows Assessment and Deployment Kit (ADK) for Windows 10 version 1607 (10.1.14393.0) which is available for download on the Microsoft Hardware Dev Center.
According to the MDT blog post by Aaron Czechowski (Senior Program Manager), MDT is now tagless without the year and version number and going forward, new releases will be identified by their build numbers only.
You may notice that we are not tagging this release with a year or update version. To better align with the current branches of Windows 10 and Configuration Manager, and to simplify the branding and release process, we are now just referring to it as the "Microsoft Deployment Toolkit", using the build number to distinguish each release. This is not necessarily a "current branch" of MDT; we are committed to updating MDT as needed with revisions to Windows, the Windows ADK, and Configuration Manager.
Some of the significant changes in this update include:
Supported configuration updates

Windows ADK for Windows 10, version 1607
Windows 10, version 1607
Windows Server 2016
Configuration Manager, version 1606

Quality updates

Deployment Wizard scaling on high DPI devices
Johan's "uber bug" for computer replace scenario
Multiple fixes for the Windows 10 in-place upgrade scenario
Several fixes to Configure ADDS step
Removed imagex/ocsetup dependencies, rely solely on DISM
Includes the latest Configuration Manager task sequence binaries (version 1606)
The following post provides some information on How to get help with MDT, in case you need it.
Follow (@Hoorge) on Twitter and join Tech Konnect on Facebook and Twitter (@TechKonnect) to stay current on technology related matters.