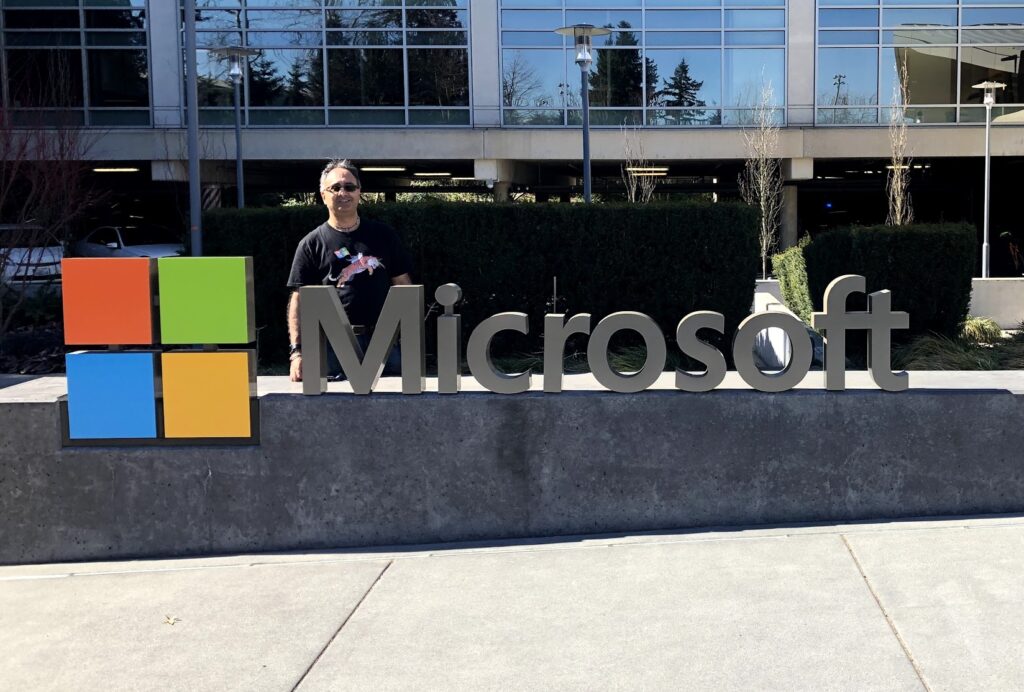 The time has come to let the ?‍? out of the bag and make the formal announcement. On May 21, 2021, I wrote a blog post where I mentioned that I left my 18 year career in Higher-Ed as a Senior Systems Administrator at the University of Vermont.
I am excited to announce that as of today, June 7, 2021, I have joined Microsoft as a Customer Engineer for Microsoft 365. My role covers a variety of solutions under the Microsoft 365 umbrella including Modern Management which I'm very passionate and super excited about. I can finally say that I'm now a "Blue Badge" and my dream of joining Microsoft has come true!
There is so much that I want to mention and perhaps, I'll start with my family. My wife Jenny and my daughters Sabrina and Hannah have been my rock, strength, motivation, strong supporters for what I do, and they highly encouraged me to pursue my dreams and passion. Thank you!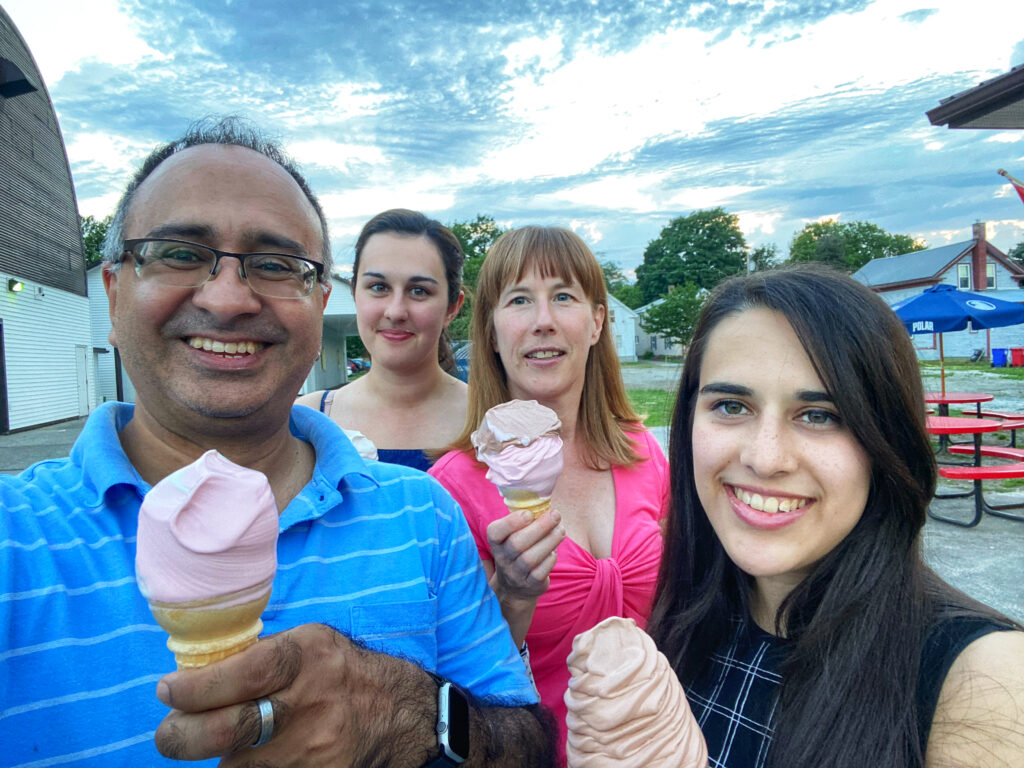 I've been privileged and honored to be a Microsoft MVP since January 2017, and I have grown and learned so much since then, as well as had many amazing opportunities, from guest blogging, consulting work, product reviews, NDA opportunities with Microsoft, Subject Matter Expert (SME) on various webinars and technical user groups, speaking engagements with several conferences including Microsoft Ignite in Orlando, Microsoft Ignite The Tours in Milan, Johannesburg, and Dubai (unfortunately COVID-19 cancelled my speaking gigs in Zurich, Mumbai, Bangalore, Tel-Aviv, and Chicago), TechMentor, IT/Dev Connections, and the one close to my heart and my favorite MMS aka MMSMOA, to name a few. During this journey, I developed strong bonds, positive reputation, respect, and trust among Microsoft product groups, MVP Program leadership, fellow Microsoft MVPs, vendors, event organizers, IT Professional community, mentees, my wonderful followers, and close friends. Thank you to all of you for your support, guidance, encouragement, and friendships.

Today also marks the end of the road for my Microsoft MVP award, which is something one has to give up upon joining Microsoft as an employee. I will continue to be a valuable resource not only to the MVP Program, the leadership, but to the IT Pro community as well, and will continue to empower everyone and help improve what I can. Thank you Betsy Weber, Rochelle Sonnenberg, and Christian Talavera for allowing me to do what I do, and most importantly for all the amazing opportunities as well as for my inclusivity as one of the trusted leaders within the MVP program. Also, Thank you Cathy Moya for the same and so much more. It's amazing that we are all colleagues now. ??‍???
There are a few people who I would like to mention and recognize, who have been instrumental for my next career phase with Microsoft. The offline chats, references, internal recommendations, referring to open positions, keeping me in check, pushing me harder, motivations, encouraging me to stay positive, mentorship, discreet conversations, trust, friendships, and so much more, meant a lot to me and I'm forever appreciative and grateful. I know I am going to miss mentioning someone or another, and for that I apologize in advance and please forgive me. In no particular order, Thank you very much Noel Fairclough, Rod Trent, John Deardurff, Art Hogarth, Cathy Moya, Heather Poulsen, Kerim Hanif, Kris Loranger, Joe Lurie, and last but not least Julie Andreacola.
Thank you to Prayer Solanky who I consider my brother, and has been there for me in good times, during challenging moments of my life, provides tons of valuable advice, keeps me grounded and humble always, and who I trusted with my journey to Microsoft.
Also, Thank you to my wonderful friends Mick Pletcher, Anoop Nair, Richard Hay, John Yoakum, Jen Sheerin, Ben Dumke, Mary Jo Foley, Scott Ladewig, Ben Whitmore, James Petty, Jitesh Kumar, Octavio Rodriguez, Damien Van Robaeys, Nick Pilon, Benoit Lecours, Brian Mason, Greg Ramsey, Mirko Colemberg, Johan Arwidmark, Anne Baker, Peter De Tender, Adnan Hendricks, Team MMS, The Krewe, Team Devops Collective, Team SCDudes, and so many more. Last but not least, my close "Ignitable" friends (Pat, Dean, Brandon, Kenji, Stu, Henrik, Stuart, Joe, Travis, and Jin.
As I celebrate this happy occasion, I'm also reminded of my brother Amarjit who passed away on this very day (June 7th) in 2015. I miss him very much, but I know he is proud of me and is watching over me from heaven. ???
With all that said, it's time to kick start my new adventures with the company and people I love, embrace the unique opportunities, advocate and evangelize modern technologies, support the IT Pro community, and I'm ready to "empower every person and every organization to achieve more"! ?‍??‍??‍??‍???✔