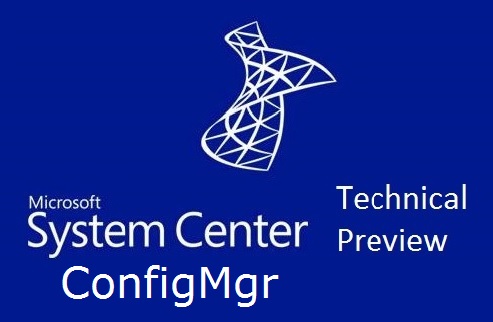 Friday, June 23rd, 2017 brought us a brand new build of ConfigMgr Technical Preview (1706), which has some stunning new features. The Microsoft System Center Configuration Manager (ConfigMgr) team has been rapidly implementing new features and improving the product following the Software as a Service (SaaS) model and using feedback from the community on the Microsoft Connect site, as well as paying close attention to feature and enhancement requests on the ConfigMgr UserVoice forum.
This update has a number of new features (as listed in the Enterprise Mobility & Security blogpost) which include:
Improved boundary groups for software update points
Site server role high availability
Include trust for specific files and folders in a Device Guard policy
Hide task sequence progress
Accessibility improvements
Upgrade Readiness support with Azure Services Wizard
New client settings for cloud services
Create and run PowerShell scripts from the ConfigMgr console
PXE network boot support for IPv6
Microsoft Surface driver update management
Configure Windows Update for Business deferral policies
Support for Entrust certification authorities
Cisco (IPsec) support for macOS VPN profiles
New Windows configuration item settings
Device compliance policy improvements
New mobile application management (MAM) policy settings
Android and iOS enrollment restrictions
Android for Work application management policy for copy-paste
Device Health Attestation assessment for compliance policies for conditional access
The above features are listed in detail in the Capabilities in Technical Preview 1706 doc.
You can update to the 1706 Tech Preview release via the ConfigMgr console under the Updates & Servicing node.
Here's my video tutorial which I did for version 1701. The steps are the same for 1706.

Follow me (@Hoorge) on Twitter and join Tech Konnect on Facebook and Twitter (@TechKonnect) to stay current on technology related matters.