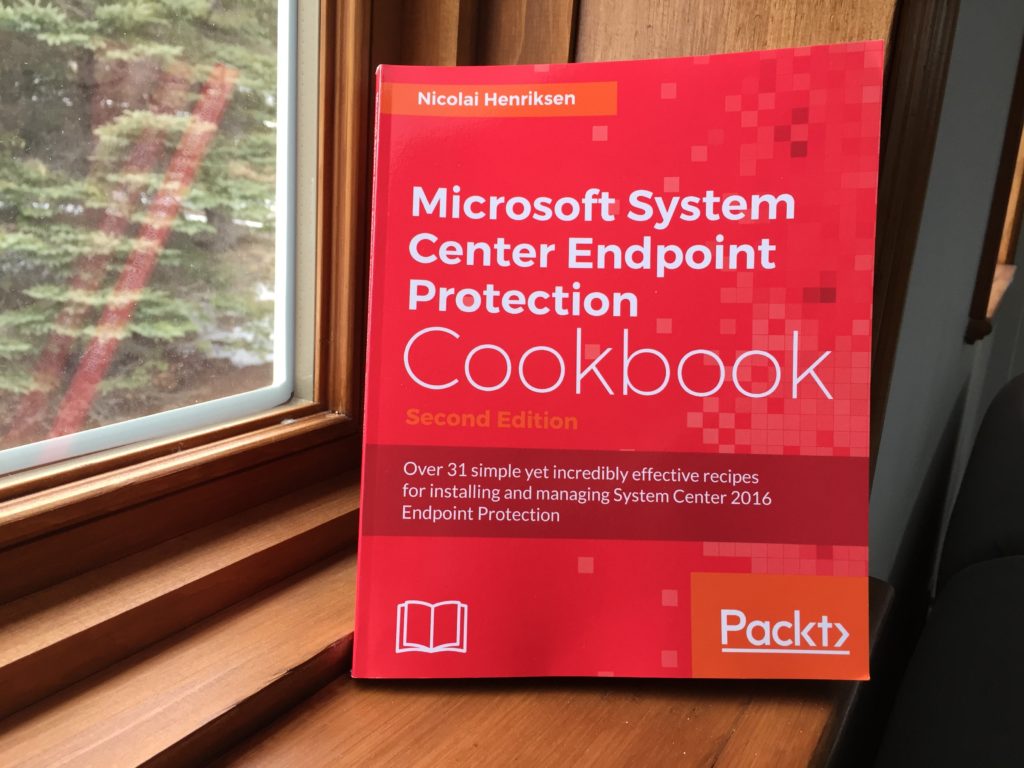 System endpoint security is a critical aspect of modern day computing and we all have had our fair share in dealing with malware infections, and in some cases ransomware and cryptolocker attacks in our organizations. Microsoft has made great efforts in mitigating these security risks by providing a superior product called System Center Endpoint Protection (SCEP) for enterprises and Windows Defender which by default is included with Windows 10.
A System Center Configuration Manager (ConfigMgr or SCCM) or a Microsoft Intune administrator is familiar with SCEP as it is the way to administer and manage SCEP in the enterprise. However, there are many aspects and intricacies of SCEP one is not aware of and has not fully utilized, and should. While I was dealing with some SCEP updates and anti-malware policies in my organization, I came across this awesome book written by Nicolai Henriksen, a Microsoft MVP in Enterprise Mobility. I decided to write a non-biased review of this book and credit the wonderful information contained within it.
Nicolai's SCEP cookbook is well written and vetted by another well respected Microsoft MVP in Enterprise Mobility, Ronni Pedersen, who I often interact with on social media on all things ConfigMgr. This book is shy of 200 pages and is laid out in eight easily digestible chapters and covers everything you need to know about SCEP from soup to nuts. You'll learn how to plan and get started with SCEP, configuration, operations and maintenance, updates, security and privacy, configure advance protection, troubleshooting, and malware handling to name a few. It's an information filled book with great tips and how to's, and I particularly enjoyed how Nicolai included little segments throughout the book with tidbits such as "Getting ready….", "How it works….", and "How to do it…." which was perfect for my learning and understanding of the various concepts presented.
The Table of Contents of this book: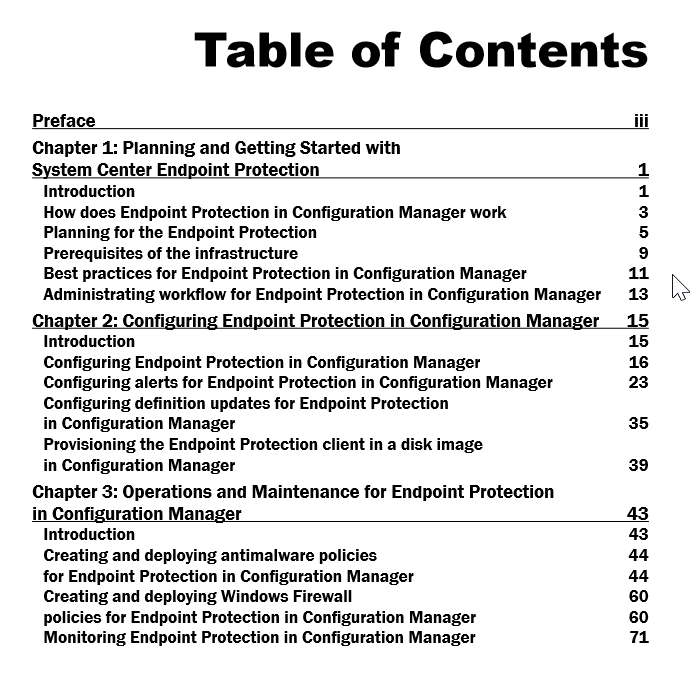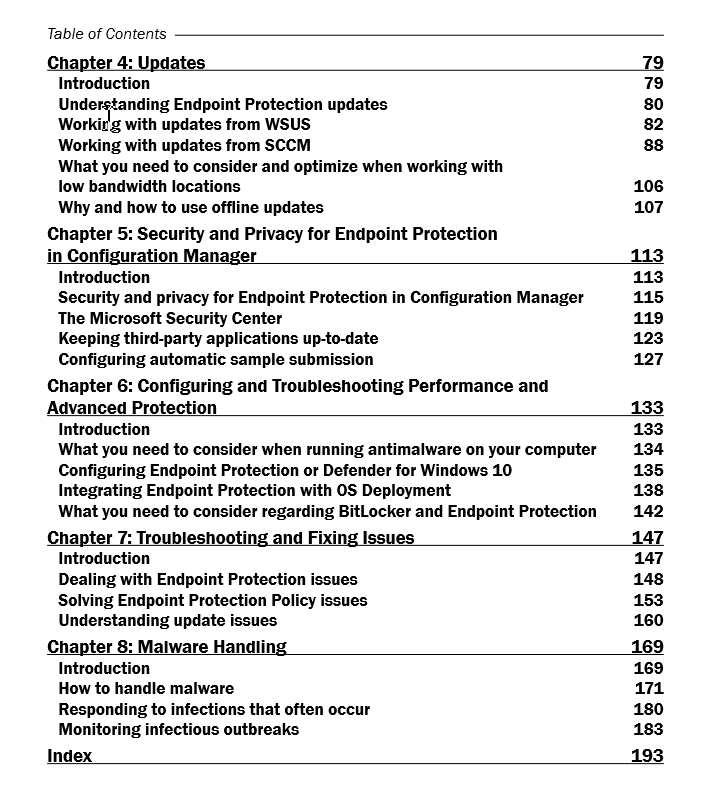 As a ConfigMgr admin who has been working with the product for a number of years including working with System Center Endpoint Protection, I have learned things that I didn't know, picked up some tips and tricks, have a better insight and understanding of SCEP, and I have gained a great reference for the product. I highly recommend this book to all ConfigMgr and Intune admins. This book is available for purchase in Kindle and Paperback format on Amazon. If you would like to connect with Nicolai and have some feedback or suggestions, you'll find him on Twitter as @nicolaitwitt.
Follow me (@Hoorge) on Twitter and join Tech Konnect on Facebook and Twitter (@TechKonnect) to stay current on technology related matters.