So, this happened today! We (Francisca from Chile and Lewis from Sweden and I) were involved in a bad car crash this morning at the entrance of the Richmond VT park-and-ride as we were about to pickup Faryal (exchange student from Pakistan). We were going to travel to Randolph for an AFS Vermont event with other exchange students.
As I crossed Main St on a green light from the I-89 Southbound off-ramp (exit 11), a lady driving a Jeep Wrangler T-boned my car at approximately 50 MPH (she beat a red light) causing my car to spin and airbags were deployed. There were no skid marks to indicate that she braked, so my car ended up as her brakes. Judging from her demeanor and eye-witness accounts of her conversations, she was driving distracted. My passengers were screaming and crying due to the impact and bruising Incurred to their legs and body but they were okay. They were transported by ambulance to the hospital emergency room for evaluation and later released. Both kids are doing fine but are sore and bruised. I'm glad that they didn't sustain any physical injuries or internal complications. I'm so glad that I asked Fran to sit at the back so she could have a conversation with Lewis. Otherwise, she would have sustained some very severe physical injuries as the front passenger side was the most impacted and was badly crushed.
Thank you to the awesome first responders for their professionalism and for taking good care of us. A special Thank you to Faryal and her host mom Maribella for the amazing help, support, and comfort on-scene and for spending the time with us at the ER. I'm sorry that these three wonderful kids had to miss their retreat with their friends today but I hope to make it up to them soon. Also, a big Thank you to our friends Aly and Larry for taking care of our daughter, Hannah while we dealt with the crash situation.
I was informed by the firefighters that we were very lucky due to the type of car I drove. The Hyundai Sonata was designed well and kept us safe. I have always loved this car and even more now. The car is a total loss but it can be replaced. I'll have to deal with all the insurance stuff, DMV reports, etc next week which will be an inconvenience but will need to be done. As for me, I guess I'm okay. The shock has started to wear off and the stiff neck is starting to sink in. I'm sure if I was t-boned on the driver's side, I wouldn't be here posting this message. So, that's a good thing! Thanks to everyone who has reached out to me to check in on our situation.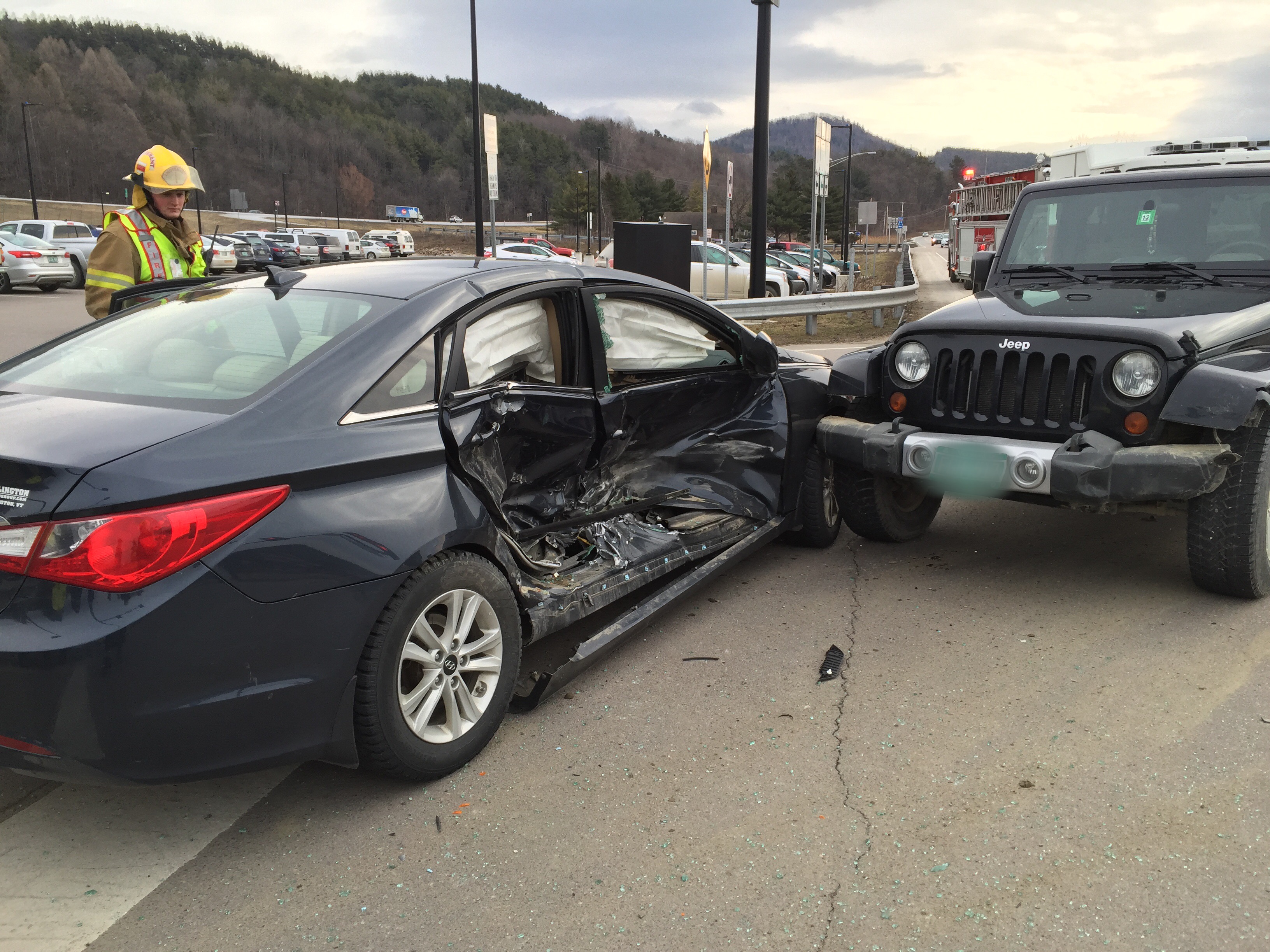 Check out the video of the aftermath:
Follow me (@Hoorge) on Twitter.