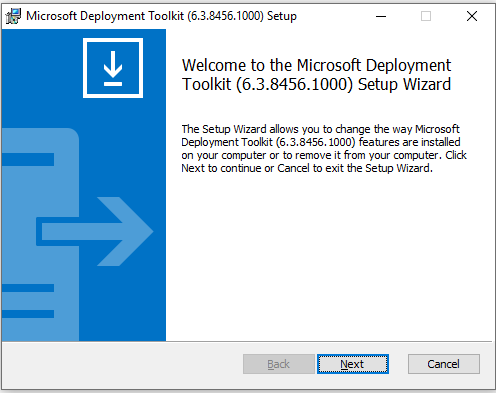 The Microsoft Deployment Toolkit (MDT) has been released and the most current build (8456) which can be downloaded from the Microsoft Download Center. This update requires the Windows Assessment and Deployment Kit (ADK) for Windows 10 version 1809 (10.1.17763.1) which is available for download on the Microsoft Hardware Dev Center.
The official MDT release note are available here:
https://docs.microsoft.com/en-us/sccm/mdt/release-notes
Some of the significant changes in this update include:
Supported configuration updates

Windows ADK for Windows 10, version 1809
Windows 10, version 1809
Configuration Manager, version 1810

Major changes


Nested task sequence support for LTI scenario
Modern language pack supportNote 1
Support for Configuration Manager version 1810Note 2
IsVM evaluates to False on Parallels VMs
IsVM = False when VMware VM is configured with EFI boot firmware
Gather doesn't recognize All-in-One chassis type
MDT doesn't automatically install BitLocker on Windows Server 2016
BDEDisablePreProvisioning typo in ZTIGather.xml
Check out Johan Arwidmark's "A Geeks Guide for upgrading to MDT 8456" blog post for steps to upgrade MDT as a standalone and in ConfigMgr.
The following post provides some information on How to get help with MDT, in case you need it.