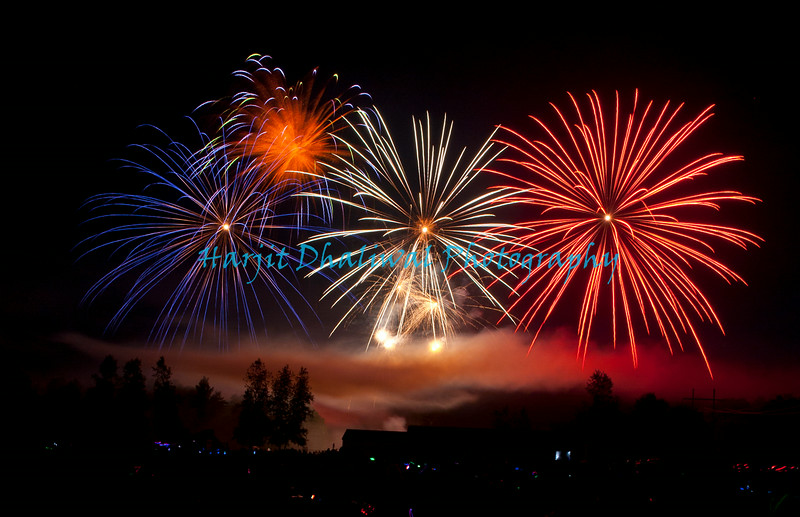 Bulb Mode is a shutter speed option which can be used in Manual setting to capture subjects in long exposures such as fireworks, trailing lights, night sky, light painting, and other creative photo captures. In general, DSLR cameras limit shutter speed captures to a maximum of 30 seconds which can be limiting or too much depending on what subject is being captured. Using Bulb Mode, a photographer has the ability to control how long the shutter needs to stay open by pressing down on the shutter and then releasing for the desired exposure required for a particular shot.
On my Nikon DSLR cameras such as the D700, the Bulb option was straight forward to find under the Manual setting and scrolling the wheel for the shutter speed until the screen displayed "BULB". On my Sony A6500 camera, I had difficulty locating Bulb Mode, with the maximum option of only 30 seconds available. I then realized that I had to change a few other settings which I had configured from the factory settings in order to activate Bulb mode.
If you are using the following settings below, you will not be able to set the shuttle speed to Bulb mode. In this case, the shutter speed will be limited to 30 seconds.
Smile Shutter
Auto HDR
Picture Effect is set to HDR Painting or Rich-tone Mono
Multi Frame NR
When Drive Mode is set to the following:

Cont. Shooting
Self-timer (Cont)
Cont. Bracket

Silent Shooting
Once you have reset the above settings, follow these steps to use Bulb mode on your Sony A6500 camera:
Set the mode dial to M (Manual Exposure).
Turn the control wheel counterclockwise until [BULB] is indicated.
Set the aperture value (F-value) by turning the control dial.
Press the shutter button halfway down to focus.
Press and hold the shutter button for the duration of the shot. The shutter will remain open as long as the shutter button is pressed.