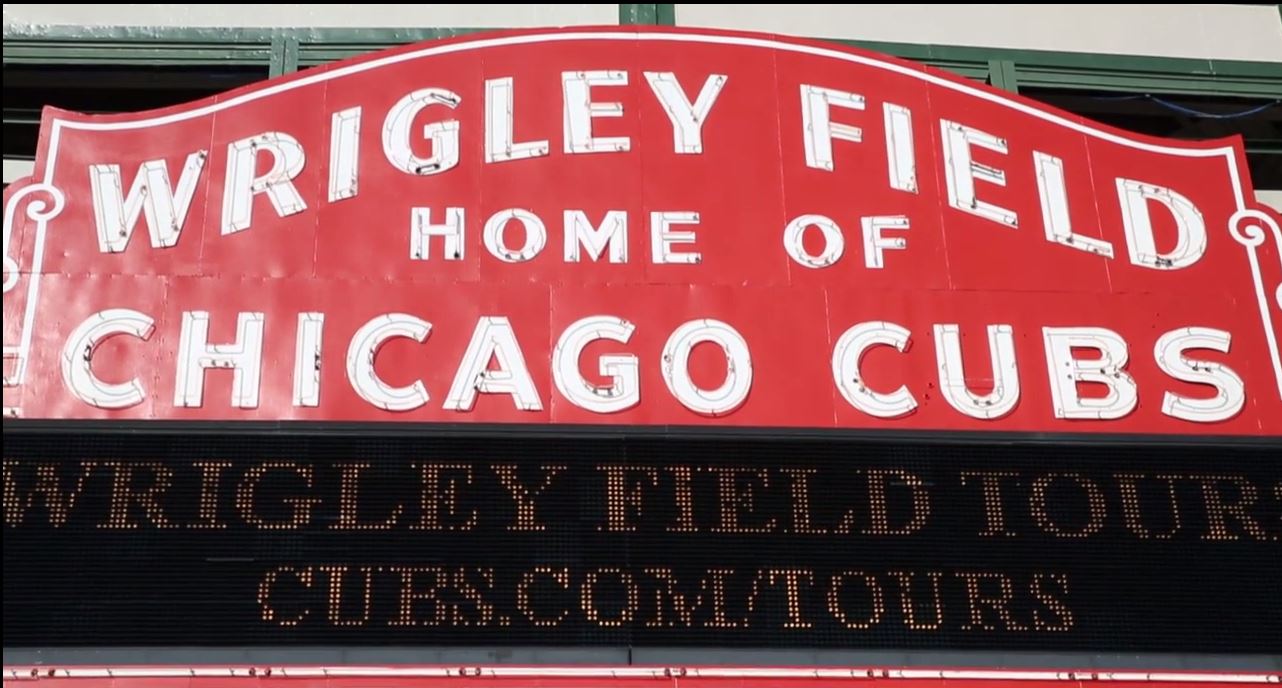 This week on Episode 7 of the Microsoft Ignite Countdown Show, Rick Claus (@RicksterCDN) and Joey Snow (@JoeySnow) take on more questions from the Microsoft Ignite Forums, and take you on a tour of three classic Chicago hot spots.
First up, the top questions this week from the Microsoft Ignite forums:
Question #1: If you only had time to visit one Chicago destination while at Ignite, what would it be?
Answer: Rick enjoyed the river architecture boat tour, which was covered in Episode 3 of the Countdown Show. Joey offered two of his top choices. If you're an art lover, then the Art Institute of Chicago is the place to be. You could easily spend the entire day from opening to closing and enjoy every single minute of your visit. If you're a sports fan, then you must catch a game at Wrigley Field.
Question #2: Do you have tips for first-time attendees?
Answer: It's highly recommended that you keep watching the Countdown Shows, specifically an upcoming episode which will provide plenty of tips for the first time attendees.
Hot Tip: Rick and Joey offer a great tip for all attendees but especially important for first timers to the conference. "Don't wear new shoes to the conference… your feet will be killing you."   You'll be doing plenty of walking, and believe me, you'll be doing plenty of walking! If you're planning on buying new shoes for the conference, buy them now and start breaking them in.
Next up, hot attractions in Chicago:
Check out the virtual tour of the top three hot attractions in this week's segment listed below.
Buddy Guy's Legends Chicago:
If you're in the mood for some Blues while in Chicago, then you must check out Buddy Guy's Legends. You can catch live shows every single night in this cozy little club jammed packed with some amazing Blues memorabilia. Food selection here is yummy New Orleans style, such as the classics po-boys and catfish. Get your tickets in advance and it's highly recommended that you plan to arrive at least an hour early to get yourself a good seat. Keep in mind that it's open seating and therefore, there are no reserved seats available. If you plan to check out a show with some friends, make sure that everyone in your party arrives together, as this club fills up fast.
Twitter: @BuddyGuys
Navy Pier:
Chicago's historic Navy Pier is not only the number 1 attraction in Chicago but a top destination in the Midwest, drawing approximately 9 million visitors annually. Navy Pier has something for everyone with 50 acres of parks, shops, restaurants, an IMAX Theater, Chicago Children's Museum, a Ferris wheel, various rides, and much more. It's a great place to take a stroll on the pier and check out the Chicago skyline, and have something to eat and drink as well.
Twitter: @navypier
Wrigley Field:
Play Ball! Any sports fan knows this iconic home of the Chicago Cubs. 101 years of history and a landmark not to be missed. Get your tickets, catch a game, and have a great time.
Twitter: @Cubs
I highly recommend that you follow Choose Chicago, which is the official guide for Chicago offering a vast amount of information relating to this awesome city.  The friendly folks at Choose Chicago are quick to answer and offer valuable advice on your visit to Chicago.  Follow and check them out as well.
Check out this episode on Channel 9 or you can watch it directly below:
If you have any questions, concerns, or suggestions, feel free to ask on the Microsoft Ignite Forums, via Twitter, as well as in the Comments section under the video. The Microsoft Ignite team monitors all questions and will respond as they have the answers or information.
Keep watching for more tips on making the most of your experience at Ignite, and more ways to enjoy Chicago! Register now for Microsoft Ignite, May 4-8, 2015, Chicago.
For conversations and interactions, join the following channels:
Stay tuned for the next episode of the Countdown Show, coming up next Tuesday at 8:00AM PST / 11:00AM EST.