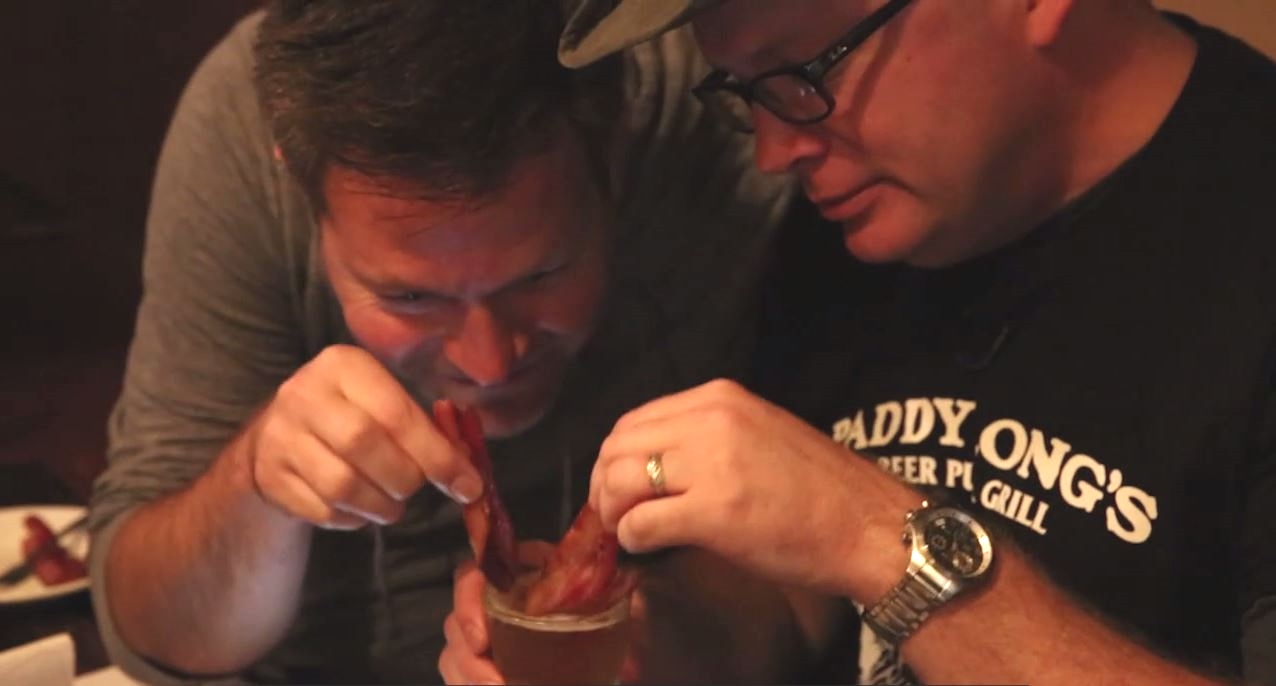 This week on Episode 8 of the Microsoft Ignite Countdown Show, Rick Claus (@RicksterCDN) and Joey Snow (@JoeySnow) save the best for last in terms of their most favorite hot spots in Chicago.  And they also talk about the early badge pickup which you'll be able to do at various remote locations, which are several downtown hotels and at Chicago O'Hare airport.
Microsoft Ignite is offering the convenience of early badge pick-up at the locations listed below in the Chicago area. It's highly recommended that you take this opportunity to pickup your badge early so that you can avoid the lines on Monday morning prior to the keynote. Early badge pick-up will be available on Saturday, May 2 and Sunday, May 3 starting at 10:00AM CST.  Please note: This is offer is for the badge only. All other materials including bags must be picked up at the McCormick Place Conference Center.
Chicago O'Hare International Airport (Terminals 1 & 3)
Microsoft Retail Store – Shops at North Bridge
Palmer House a Hilton Hotel
Hyatt Regency Chicago
Hotel Chicago Downtown, Autograph Collection
MileNorth Hotel
Drake Hotel
The best for last hot spots in Chicago:
Paddy Long's Beer and Bacon Pub:
Rated by Yahoo as one of the Best Irish Pubs in America for St. Patrick's Day Celebrations. Paddy Long's features 18 beers on tap and specializes in all kinds of bacon. Beer and bacon tastings are offered weekly and a brunch on Saturday and Sunday. Their other location is called Kaiser Tiger located on the West Loop.
Twitter: @PaddyLongs
Revolution Brewing Company:
A great Chicago BrewPub located in bustling Logan Square neighborhood, produces about 50 different styles of beer every year.  Check out their amazing brew and their yummy food. Great atmosphere, great beers, and great food, not to be missed.
Twitter: @RevBrewChicago
Rockit Bar & Grill:
Voted by People's Choice Award in 2014 as the best burger in Chicago. Rockit is known for it's cocktails, bourbons and whiskeys, and a selection of 6 craft beers on tap.  Quieter atmosphere downstairs and a much more livelier setting upstairs with pool tables and lots of TVs.
Twitter: @Rockit
Lagunitas Brewing Company:
An amazing brewery in a massive warehouse offering some fantastic beers. Come check out the brewery where they offer tours on weekdays and enjoy some fresh beers in their tap room.  The catwalk tour of the brewery is awesome.
Twitter: @lagunitasbeer
And finally, what is Ignite Rocks?
It is what was formerly known as the Jam Session at TechEd.  Come check out fellow attendees and speakers show off their musical talents, and feel free to take part if you like to do so. Great time to relax, enjoy some great music, and network with fellow attendees.  Ignite Rocks takes place at the House of Blues on Monday, May 5 from 9:00PM-Midnight.
Also recommend that you follow Choose Chicago, which is the official guide for Chicago offering a vast amount of information relating to this awesome city.  The friendly folks at Choose Chicago are quick to answer and offer valuable advice on your visit to Chicago. Follow and check them out as well.
Check out this episode on Channel 9 or you can watch it directly below:
If you have any questions, concerns, or suggestions, feel free to ask on the Microsoft Ignite Forums, via Twitter, as well as in the Comments section under the video. The Microsoft Ignite team monitors all questions and will respond as they have the answers or information.
Keep watching for more tips on making the most of your experience at Ignite, and more ways to enjoy Chicago! Register now for Microsoft Ignite, May 4-8, 2015, Chicago.
For conversations and interactions, join the following channels:
Stay tuned for the next episode of the Countdown Show, coming up next Tuesday at 8:00AM PST / 11:00AM EST.