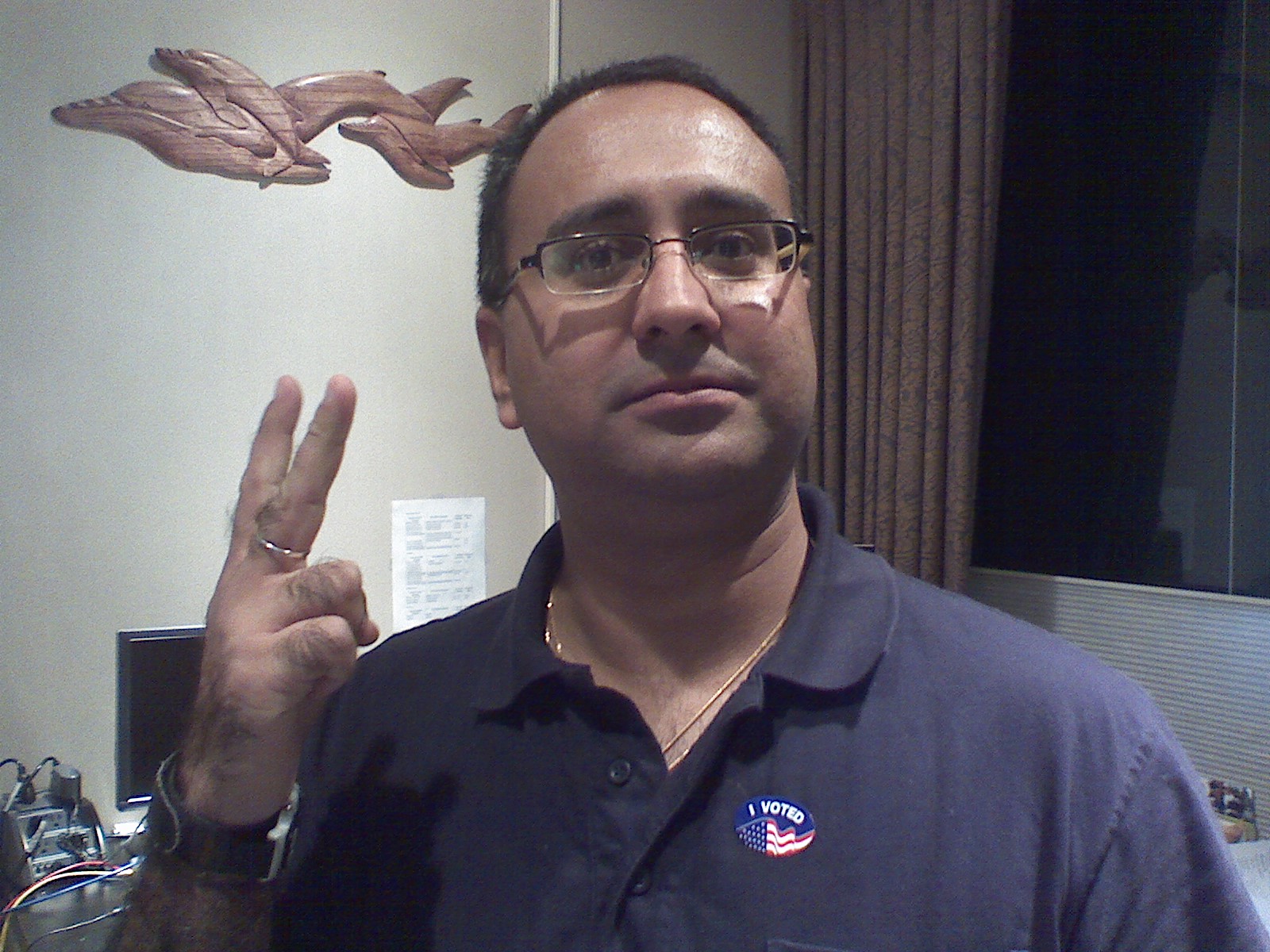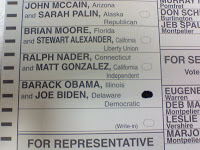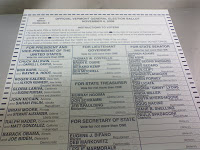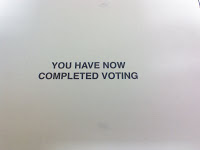 I voted for the first time today as a US citizen!  It's even better that I voted for CHANGE and in a historic election in the USA.  
By the way, I also wrote in my name for Justice of The Peace and voted for myself!  I'm awesome!  
I'm Harjit Dhaliwal and I approve this message!
**
  These pictures were taken with my cellphone.