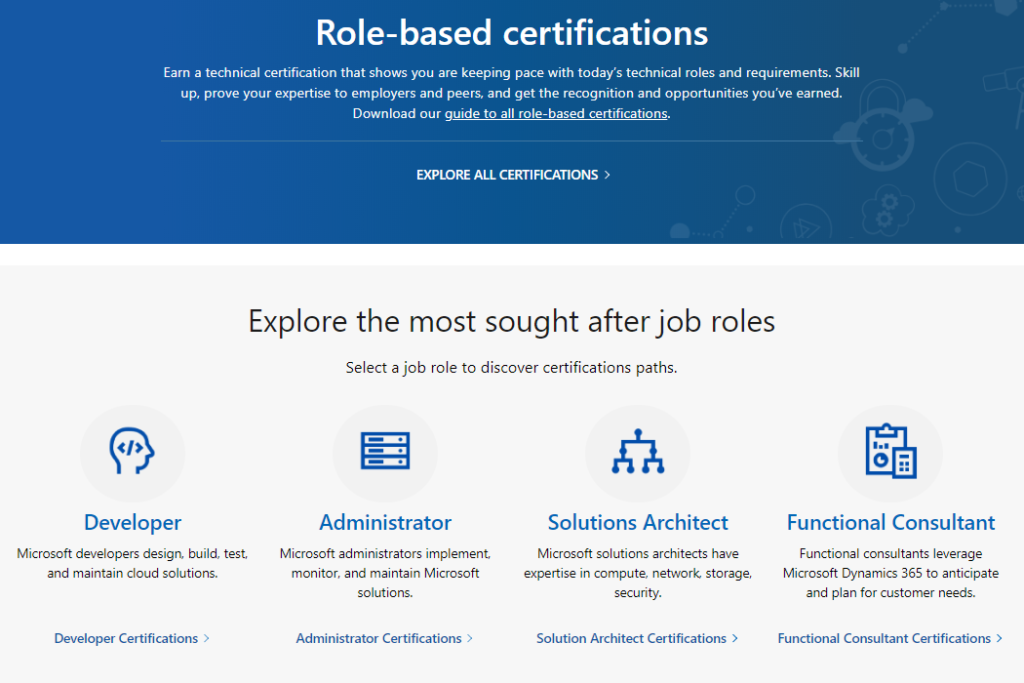 Microsoft Ignite 2019 Conference is taking place in Orlando, Florida from November 4-8, 2019. There's some great news for everyone who will be attending the conference. Microsoft is offering free certification exams at the convention center during the conference, and these exams range from $99 to $165 each. Please note the free exams are for the Role-based certifications only (MS-xxx, AZ-xxx, MD-xxx, MB-xxx) such as Microsoft Azure and Microsoft 365. Sign up in advance to lock in your spot, and get certified! Below are the steps to do so: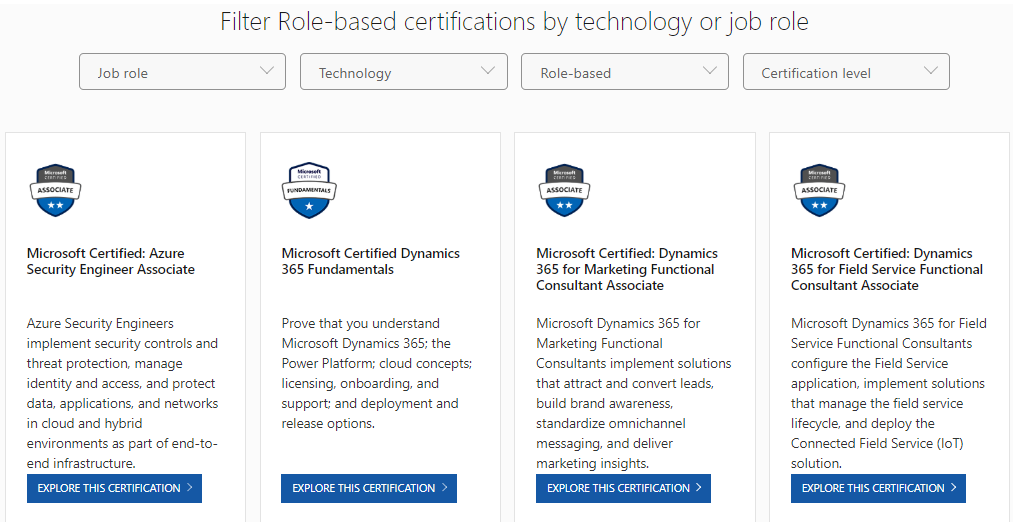 Select your preferred certification and click on Schedule exam

Fill out your profile information. Make sure your name matches your legal IDs which will be required to sit for the exams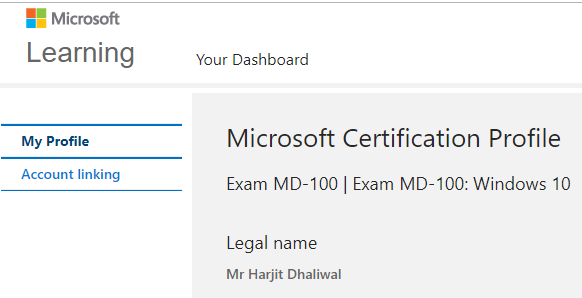 Select "Continue To Pearson Vue"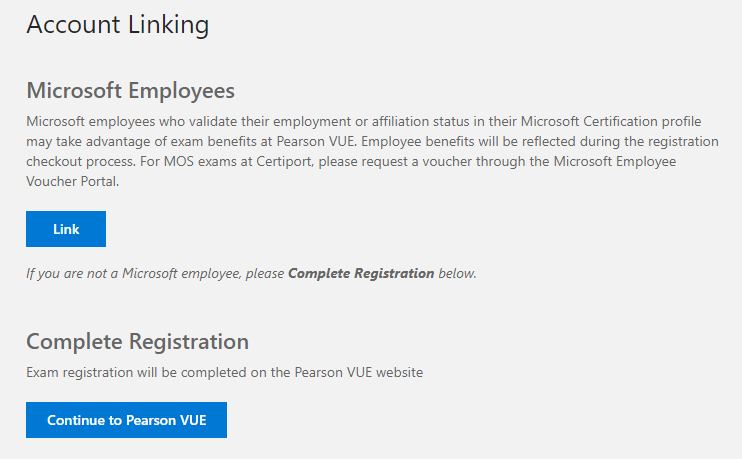 On the Select Exam Delivery Option page, choose "At a local test center"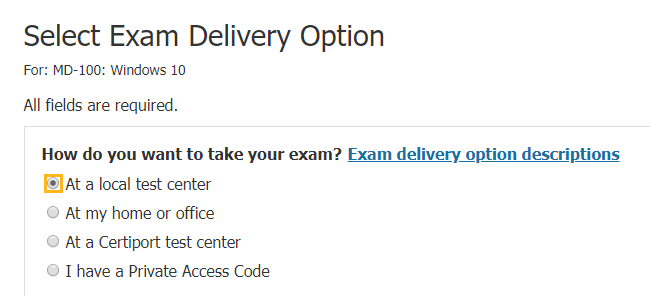 Click on Schedule this exam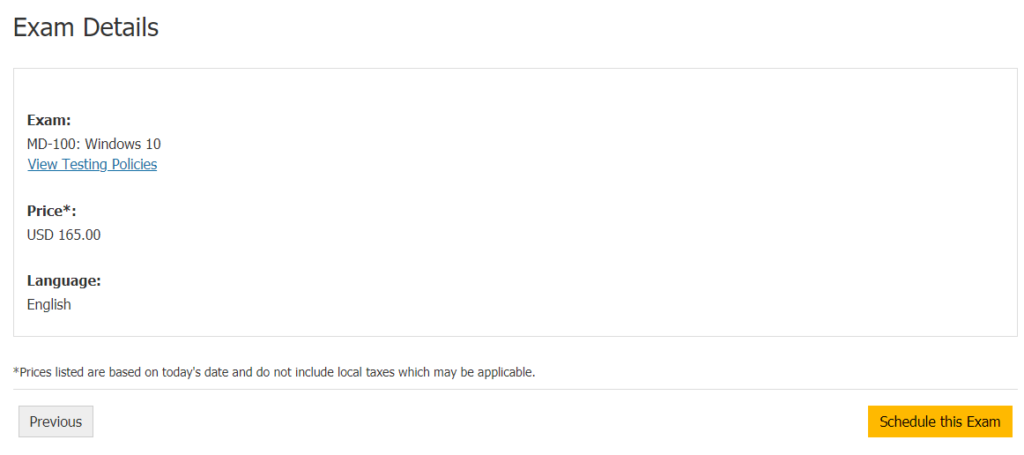 On the Test Center Search page, type "Orlando, FL" and click search.
Choose option 3 from the search results for "Microsoft Event Test Center, Orange County Convention Center", and click next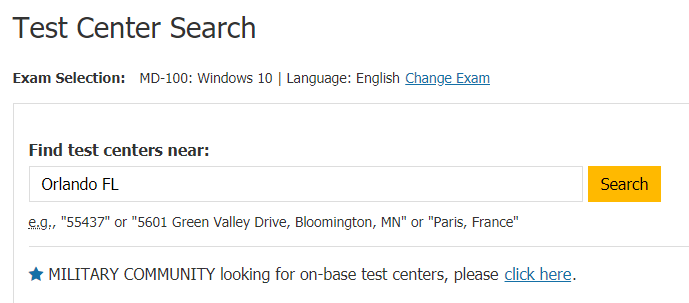 On the Choose Appointment page, change the month to November and pick a date which you prefer to sit for the exam. You will be given a selection of times to choose from. Pick one.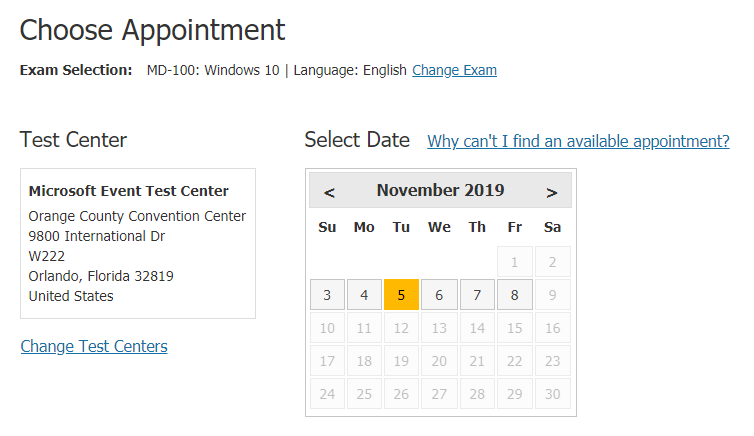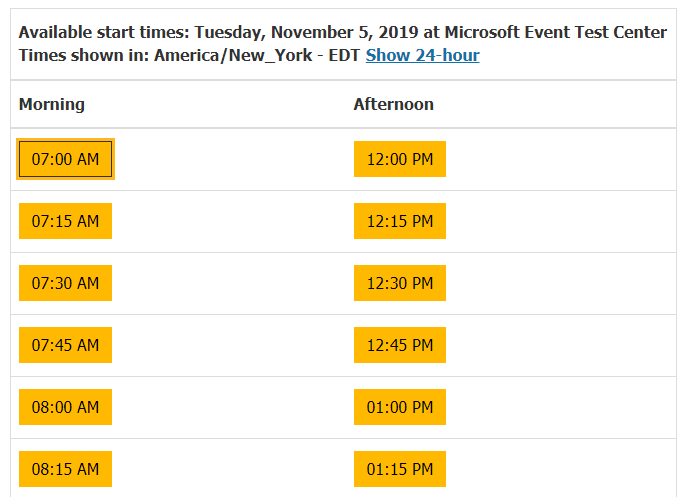 Click on Proceed to Checkout, and confirm your personal information on the following page and click Next


Agree to the terms and conditions and click Next

Confirm the payment information which would be USD$0.00

Click Submit Order to confirm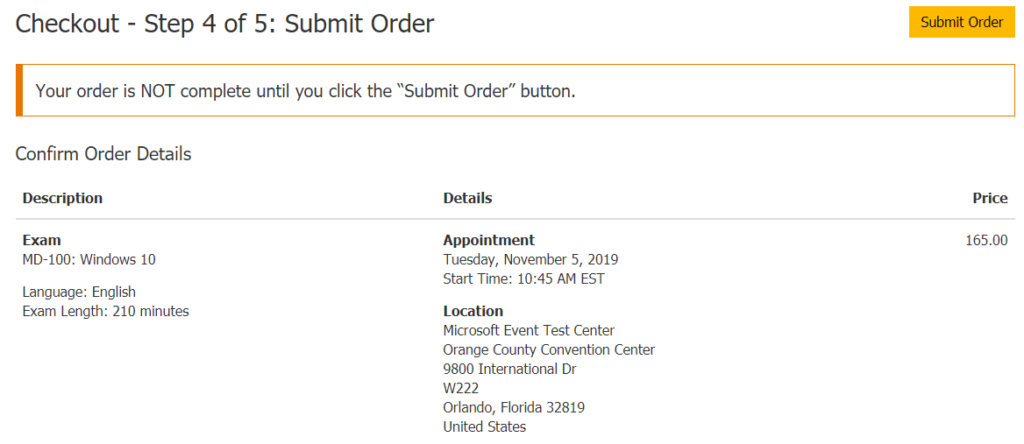 And Voila, your free Microsoft certification exam confirmation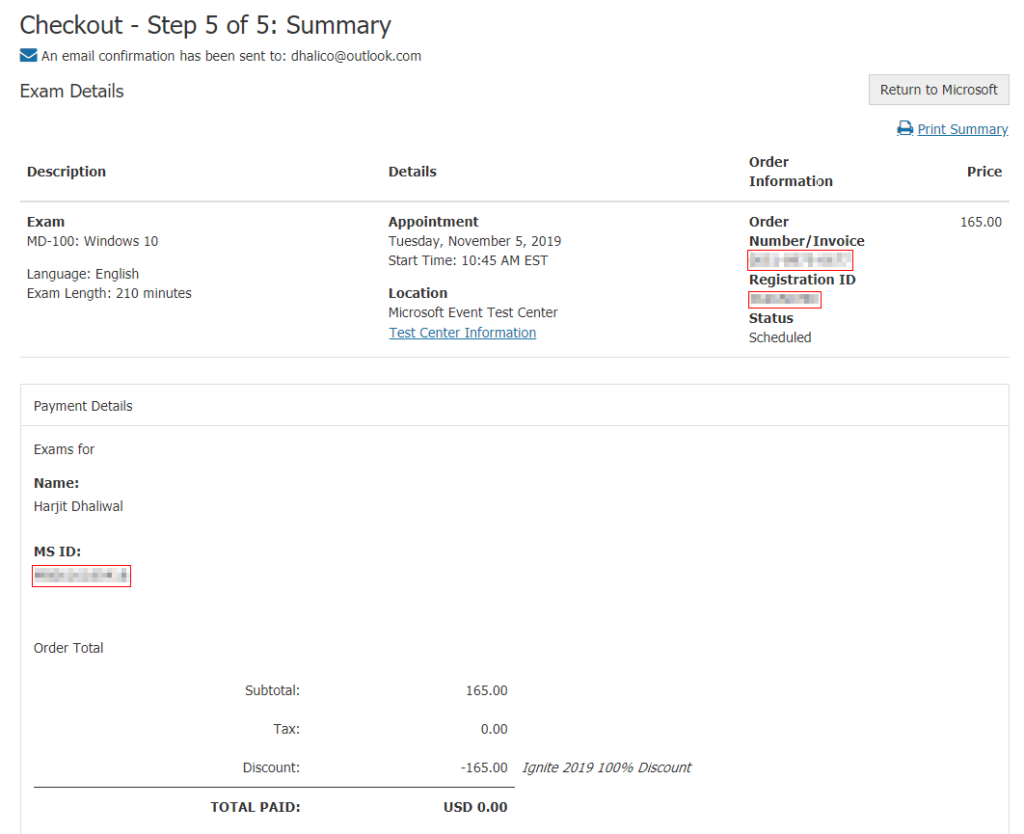 My friend Vlad Catrinescu has has usual study guides to help you study for a few of the role-based exams. See below:
Good luck on your exams and have a great Microsoft Ignite conference.