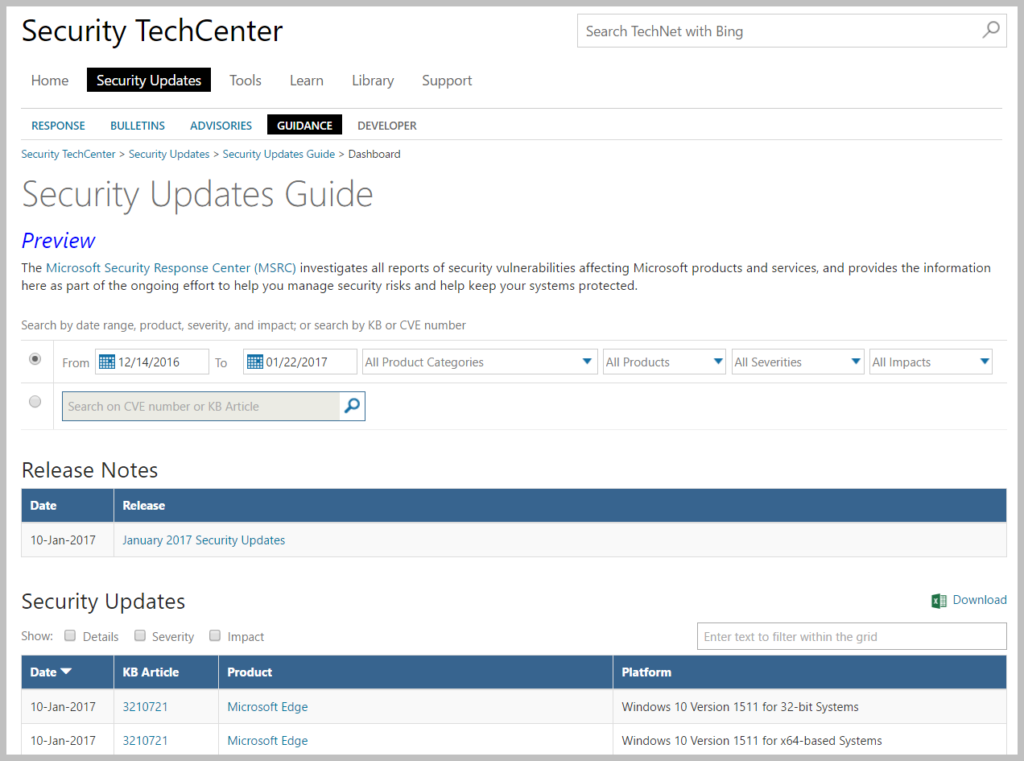 For the last 20 years, Microsoft has provided security bulletins as individual web pages which were available from the Microsoft Security Bulletin website, and January 10, 2017 was the last time this was made available. Going forward starting in February 2017, the new Security Update Guide portal will provide the security information via a dashboard. Knowledge Base (KB) number, CVE number, vulnerability, Windows version, or date of release can be searched on the online Security Update Guide (SUG) database.
According the the blogpost by the MSRC Team, using the new portal, you can:
Sort and filter security vulnerability and update content, for example, by CVE, KB number, product, or release date.
Filter out products that don't apply to you, and drill down to more detailed security update information for products that do.
Leverage a new RESTful API to obtain Microsoft security update information. This eliminates the need for you to employ outdated methods like screen-scraping of security bulletin web pages to assemble working databases of necessary and actionable information.
If you have any feedback, you can send them to: portalfback@microsoft.com.
Follow me (@Hoorge) on Twitter and join Tech Konnect on Facebook and Twitter (@TechKonnect) to stay current on technology related matters.