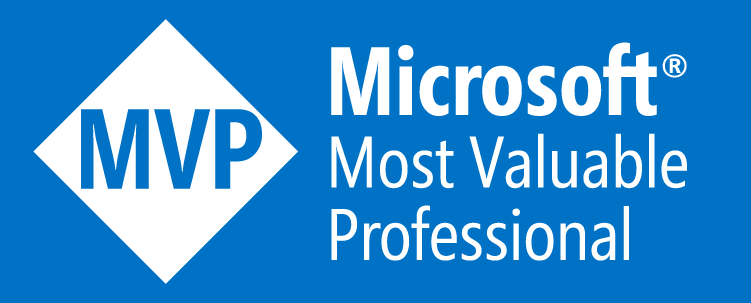 I am truly honored and humbled to receive my first Microsoft Most Valuable Professional [MVP] award on January 1, 2017 in the Windows and Devices for IT category. It was a surreal moment when I received the email (see below) from Microsoft informing me that I was awarded this prestigious recognition. Wow!
My heartfelt Thank you to the MVP Award team, to my MVP Lead Betsy Weber, to my IT Pro peers who recognized my work and efforts in the IT Pro community with the abundance of nominations, and to everyone who has supported and encouraged me to be a valuable influencer and a technical evangelist. Thank you, Thank you, Thank you!
Here's an overview of the MVP program: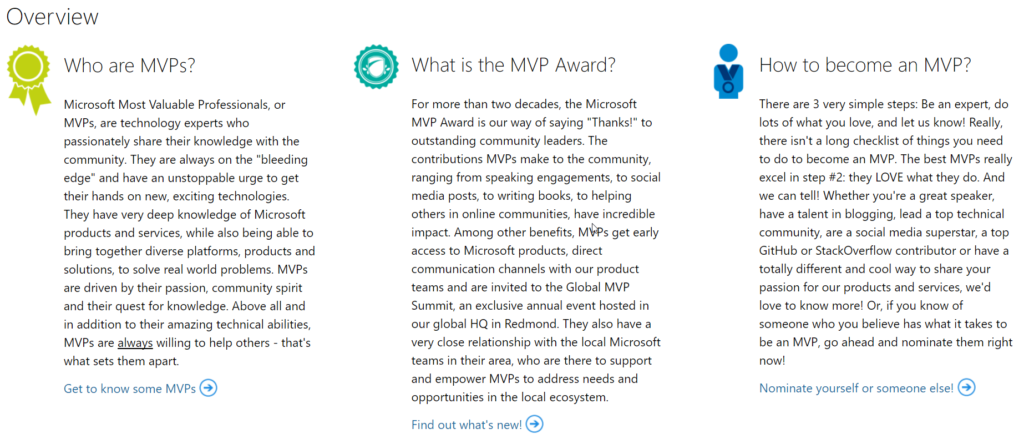 If you know of any IT Professionals who work with Microsoft technologies and should be recognized for their skills, influence, and valuable assistance to the IT Pro community, or if you want to nominate yourself, you can provide nominations on the MVP website.
The best Christmas / New Year / Birthday present!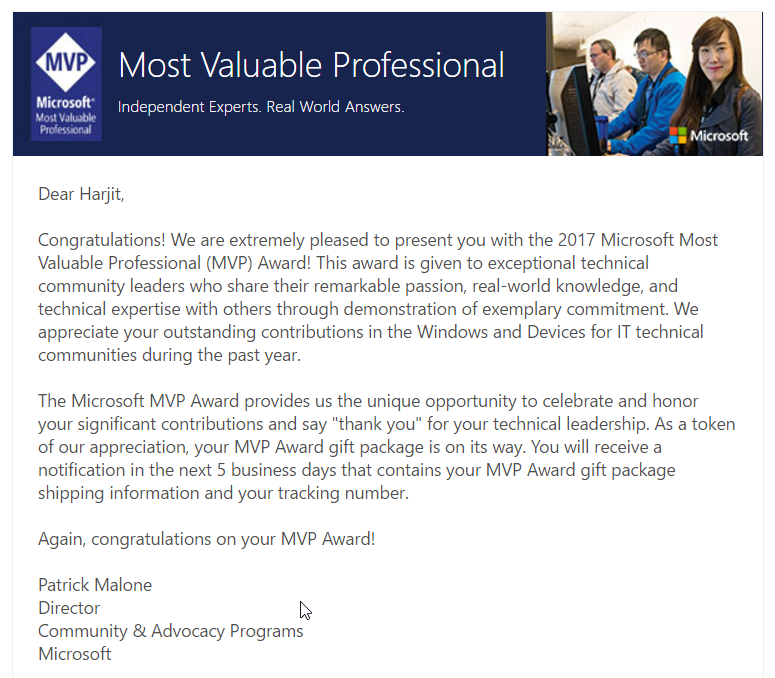 Finally, here's my vlog message for my 1st MVP award –

I also talk about the MVP Award on the Harjit & Prayer Show:

Follow me (@Hoorge) on Twitter and join Tech Konnect on Facebook and Twitter (@TechKonnect) to stay current on technology related matters.