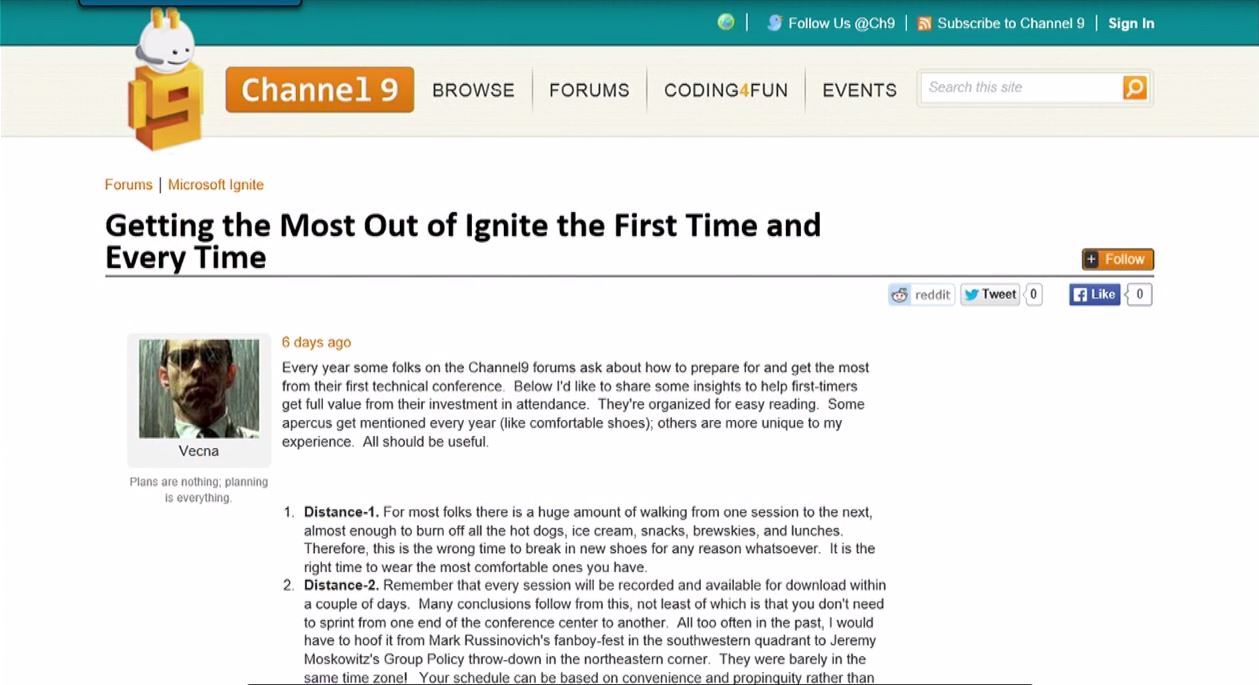 We are now less than 2 weeks away from the long awaited Microsoft Ignite conference in Chicago and most of us are starting to prep, gather what we need, and pack for the trip. This week on Episode 12 of the Microsoft Ignite Countdown Show, Rick Claus (@RicksterCDN) and Joey Snow (@JoeySnow) talk about what to pack, how they prepare for the trip, and offer some good suggestions. They also talk about some new additions to the MyIgnite tool and demo some cool new features.
What to Pack

:


#1: Shoes

– Make sure you have comfortable shoes to wear during the conference as you'll be spending a lot of time in them everyday. The conference involves a lot of feet power and you'll be glad you have some good shoes. Also, make sure you have broken in your new shoes prior to the conference.

#2: Tech

–
 Start collecting all the cables and charges you'll need to keep your devices up and running at the conference. I recommend that you pack a portable battery charger for your smartphones, especially helpful when you on-the-go and the power outlets are not easily accessible. 
#3: Clothes

– The setting for the conference including the social events is casual. Pack comfortable clothes, don't pack too much as you'll receive loads of tshirts at the conference to last you for years to come. So, travel light.
Get More Out of Your Investment

:

Plan ahead and involve your team at the office to get the most out of your company's investment in Microsoft 
Ignite. Outline your questions ahead of time If you're looking to solve a particular problem, or working on a project and looking for specific information 
to help with that. Joey suggests creating a trip report to share with colleagues back at the office.
Airport Transportation

:

The fastest and cheaper method of travel from the airports to downtown Chicago is by using the train. The Chicago Transit Authority (CTA) offers a 7-day CTA Pass for $28 which you can pick up at the airport, 
and allow you to travel around the city all week. Check the
CTA website
for more information.
What's new and noteworthy

:
Theater Sessions

– These sessions are 
proposed and presented by 
members of the community and your fellow IT colleagues. You'll be able to check out these sessions in the Expo Hall Lounges during the lunch breaks.
. Check MyIgnite for details.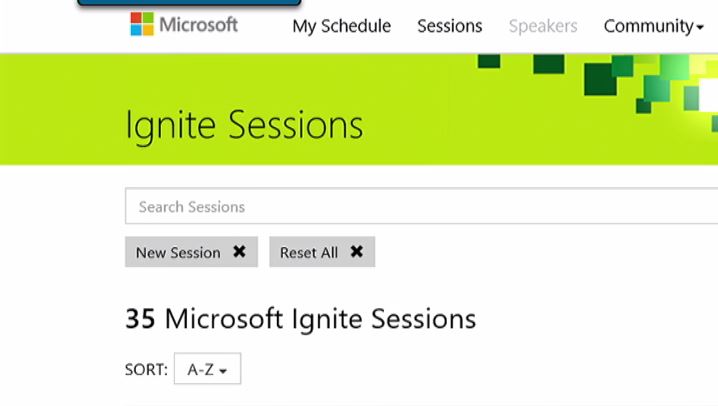 New Session Tag on MyIgnite

– 
In the Schedule Builder, under Tags, you'll find the
New Sessions filter
 to help you find sessions that are newly added to the catalog.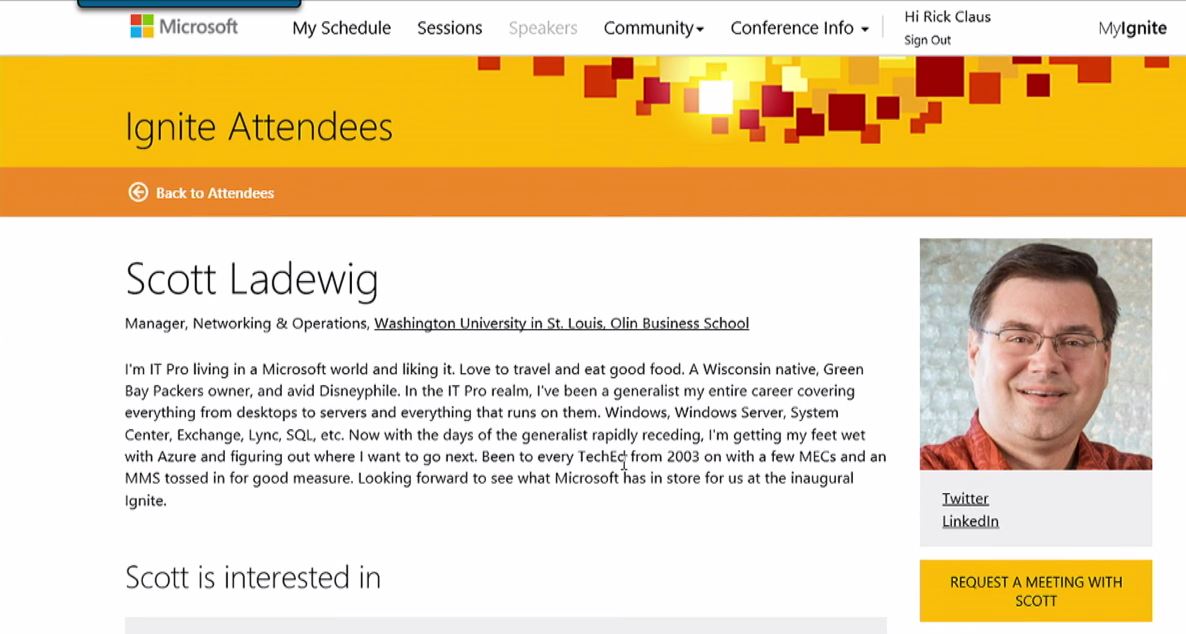 Attendee Directory on MyIgnite

– Great to see my good friend Scott Ladewig used as an example by Rick and Joey for their demo on the Attendee Directory too. Use the tool to 
find colleagues, make new contacts, and even schedule meetings! You'll need to make sure that you
opt-in to share your profile so others can locate you and schedule meetings. Start networking folks!

Share your tips and tricks, ask questions, and start networking on the Microsoft Ignite Forums and social 
networks. Join the Yammer network and join the discussion with speakers and other attendees to maximize 
your Ignite experience!
See you in two weeks at Microsoft Ignite, May 4
–
8 in Chicago at McCormick Place.
Check out this episode on Channel 9 or you can watch it directly below:
If you have any questions, concerns, or suggestions, feel free to ask on the Microsoft Ignite Forums, via Twitter, as well as in the Comments section under the video. The Microsoft Ignite team monitors all questions and will respond as they have the answers or information.
See ya at Microsoft Ignite, May 4-8, 2015, Chicago.
For conversations and interactions, join the following channels:
Stay tuned for the next episode of the Countdown Show, coming up next Tuesday at 8:00AM PST / 11:00AM EST.