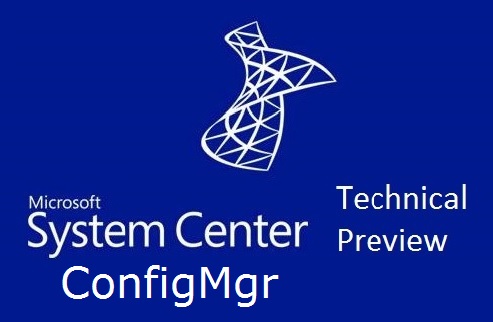 March 30, 2017 brought us a brand new build of ConfigMgr Tech Preview (1703), which are now made available on a monthly basis. The Microsoft System Center Configuration Manager (ConfigMgr) team has been rapidly implementing new features and improving the product following the Software as a Service (SaaS) model and using feedback from the community on the Microsoft Connect site, as well as paying close attention to feature and enhancement requests on the ConfigMgr UserVoice forum.
This update has a number of new features (as listed in the Enterprise Mobility & Security blogpost) which include:
Windows Analytics Commercial ID and Windows telemetry levels – You can specify the Windows Analytics Commercial ID and configure telemetry, commercial data, and Internet Explorer data collection settings in Client Settings for use with Upgrade Analytics.
In-place UEFI conversion – You can customize a Windows 10 in-place upgrade task sequence to include the Windows 10 UEFI conversion tool.
Collapsible task sequence groups – Groups in the task sequence editor can be collapsed or expanded.
Azure Services wizard – The Azure Services wizard provides a common configuration for the cloud Azure services you use with ConfigMgr. This is done by using Azure web apps to provide the common subscription and configuration details that administrators would otherwise have to re-enter for each additional cloud Azure cloud service you use.
Direct links to applications in Software Center – You can now provide end users with a direct link to an application in Software Center. This means they no longer must open Software Center and search for an application before they can install it.
Import PFX certificate feature for ConfigMgr clients – Import PFX certificate profiles are now supported on ConfigMgr clients running on Windows 10 desktops. See How to create PFX certificate profiles in System Center Configuration Manager and this blog post.

Apple Volume Purchase Program (VPP) enhancements – Support has been added to tag education vs business volume purchase program tokens, device licensing, and adding multiple volume purchase program tokens.
You can update to the 1703 Tech Preview release via the ConfigMgr console under the Updates & Servicing node. The baseline version of the Technical Preview branch will be updated to 1703 and available on the TechNet Evaluation Center.
Here's my video tutorial which I did for version 1701. The steps are the same for 1703.

Follow me (@Hoorge) on Twitter and join Tech Konnect on Facebook and Twitter (@TechKonnect) to stay current on technology related matters.