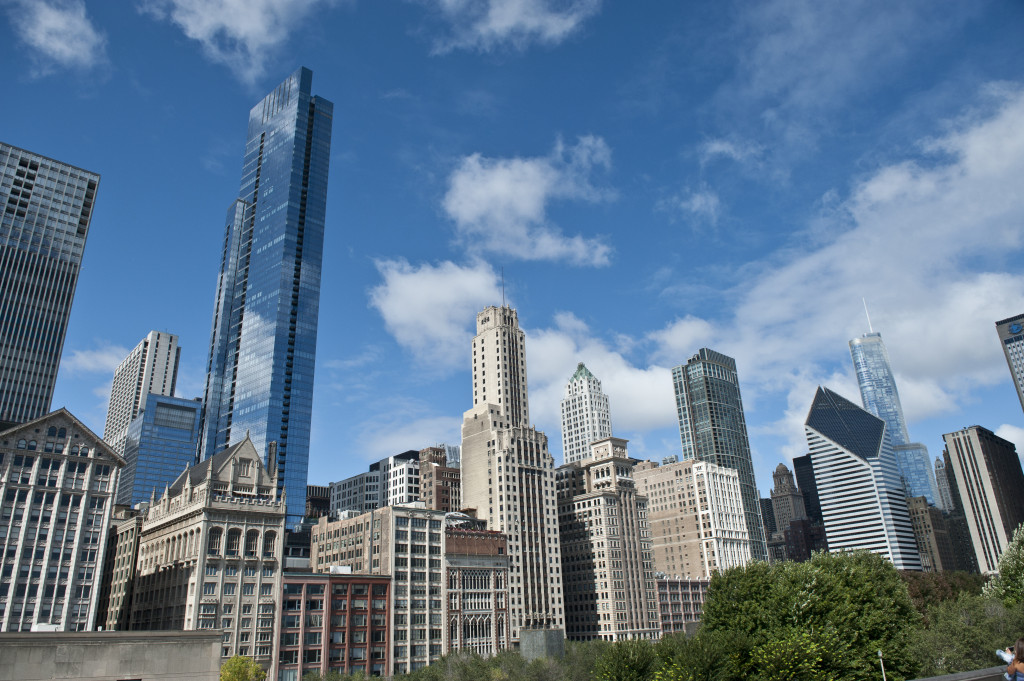 It's Episode 3 of the Microsoft Ignite Countdown Show, with Rick Claus (@RicksterCDN) and Joey Snow (@JoeySnow).  This week, Rick and Joey give us a rundown on the basics of Microsoft certification exams at Ignite and later they take us on tour of some of the biggest attractions in Chicago.  Check out the details below.
Check out this episode on Channel 9 or you can watch it directly below:

Microsoft Certification:
Microsoft Ignite offers a great opportunity for registered attendees to take exams on-site at a fantastic discounted rate, which is 50% off the regular price.  There will be plenty of information at Ignite for attendees to earn, upgrade, or renew their certifications. Attendees will be able to take advantage of the resources available at Certification Central and receive one-on-one assistance from Microsoft Certified Trainers (MCTs).
Testing Registration:
You can pre-register for your exams online and secure your testing timeslot(s). You will also be able to register for your exams onsite at Certification Central, however it is highly recommended that you pre-register for your exams in order to secure your preferred exam timeslots which would fill up quickly. To receive the discounted rate of 50%, go to www.microsoft.com/learning and use the promo code IgniteNA.
Exam Prep Sessions:
Exam Prep Sessions are basically study groups led by Microsoft Certified Trainers where they will go through exam objectives and offer testing tips, and focus on helping you pass a specific exam. Session catalogs for exam topics will be coming soon.
Study Hall:
Certification Central offers a Study Hall where you can access a selection of free exam prep resources, try a practice exam, and even find a quiet place to study if you need one. MCTs will be available to answer your questions and provide assistance.
Additional resources to help you plan and prepare for your certification exams:
Not-To-Miss Chicago Tour:
Now, we head over to some shopping, a river cruise, some sightseeing, and aerial views of Chicago. Here's what Rick and Joey covered in this episode.
Magnificent Mile:
The Magnificent Mile covers a 13-block stretch of North Michigan Avenue that includes over 460 stores, offering a mile of shopping, restaurants, museums, landmarks, and much much more. This is definitely the place for the shopping enthusiast.
Twitter: @TheMagMile
Art Institute of Chicago:
The Art Institute Chicago is a world renowned museum which received the Travellers Choice Award by TripAdvisor as the number one museum in the USA and in the world. The museum is over 130 years old, and is filled with a great collection of art that will inspire you, including some of the best impressionist collections in the world, outside of France.  Admission to the museum cost $23.
Twitter: @artinstitutechi
River Architecture Tour:
What a great way to explore the city and get some awesome sightseeing crossed off the list by taking a river cruise, known as Chicago's number 1 Architecture Tour. If you're an architecture buff or someone who enjoys a relaxing scenic tour, this is a must.
The daytime tours are $40 per person, and the Twilight Tour is $43. Tickets can be purchased online or at the dock which is in the South East corner of the Michigan Ave Bridge at the corner of Michigan Ave and Walker Drive.
Twitter: @CFLCruises
360 Chicago:
Head up 1000 feet to the 94th floor of the John Hancock Building for a spectacular 360 degree view of the city.  You'll find one of the best views of Chicago from this vantage point. For an even cooler experience, give the new attraction known as the TILT a shot, which tilts 30 degrees while you lean into a glass block.
360 Chicago will cost $18, plus an additional $7 if you want to ride the TILT! Open 7 days a week all year long from 9:00AM to 11:00PM, with the last entry at 10:30PM.
Twitter: @360chiviews
Keep watching for more tips on making the most of your experience at Ignite, and more ways to enjoy Chicago! Register now for Microsoft Ignite, May 4-8, 2015, Chicago.
For conversations and interactions, join the following channels:
I highly recommend that you follow Choose Chicago, which is the official guide for Chicago offering a vast amount of information relating to this awesome city.  The friendly folks at Choose Chicago are quick to answer and offer valuable advice on your visit to Chicago.  Follow and check them out as well.
You can also follow me on Twitter (@Hoorge) and Instagram, and reach out to me if I can help answer some questions or be of further assistance.  Stay tuned for the next episodes of the Countdown Show which are scheduled to be released every Tuesday at 8:00AM PST / 11:00AM EST.